Frequently Asked Questions
Digital marketing is tough when competing with large competitors and direct marketing companies with seemingly unlimited advertising budgets. Let ICA Insurance Marketing do the hard work keeping up with the latest marketing trends. This gives you more time to focus on personalizing your sales skills.
What do we offer?
ICA Insurance Marketing & Design offers marketing materials to help empower our agents with the tools to succeed. We provide a variety of marketing materials including Professional branding with logo design, Business Cards, Personalized agency website, Postcards, Handouts, & a spot on The Insurance Buzz agent finder directory.
To fill out the order form, you must be logged in to the Alliance website to view the form. You can order all the materials we offer from this form. Please do your best to answer ALL of the questions. To be prepared, it is a good idea to have some assets read before ordering materials. If you have a logo, locate the high-quality logo file on your computer. You may also need to find a high-quality resolution headshot of yourself. Some design options require a headshot, please make sure you look professional because your picture represents your business. It is also helpful to have a company motto or slogan such as "Business & Personal Insurance" picked out before ordering. The motto should be descriptive of your agency, yet be short in length. We recommend eight words or shorter.
How long will it take?
Marketing requests will be completed on a first come, first serve basis. Depending on the workload, it could take up to 5 to 7 days to hear back from our design team. After you hear from us, you can expect to get your final materials within 10 days, depending on how long it takes you to respond to questions and concerns about your order. In the end, it could take up to 3 weeks to get your materials.
Professional Branding with a Logo
Aligning brand strategy to your business is vital to succeeding as an insurance agent. If you already have a defined brand, could it use a makeover to look more modern? A well-defined brand will provide social proof to potential clients. This is how a business establishes trust, by word of mouth (aka, reviews on google and other social platforms;) People are more likely to do business with a company that has a polished and professional brand and online presence; it builds trust.
If you need a logo, go to the order form and check logo and answer a few questions. Once we receive your answers, we will come up with at least three different concepts to show, then you choose which direction you would like to go. We will continue developing the one idea you chose, and there will be one more revision phase before receiving the final logo files.
Printed Marketing Materials
Business Cards
Each agent who needs a business card will need to fill out the form and provide all the information requested. Choose the design you like, but keep in mind we will color match the business to match your logo. This is what we mean when we talk about branding, sticking with the same colors and fonts as much as possible to create a professional, cohesive look for your agency.
Postcards
Whether you want to purchase a mailing list to send out postcards, try an Every Door Direct Mail campaign (EDDM is where you can target a specific zip code in your area), or you want to mail out as you meet potential clients, we can accommodate you. There are six postcard designs to choose from, and the only thing you can change is the personalized information such as name and number. In the form, if you click on the design image, it will pop up a larger view of the front and back so you can read what each postcard says. We provide the design; it's your responsibility to cover the printing and mailing costs.
Where Should I Print?
If you already use a printing company, stick with the company you know and trust. If not, we recommend Vistaprint. They have a mailing service where you can upload your own list or purchase a list from them. If your volume is small, hand addressing the postcards or printing on labels may be your best option for now. It all depends on the size of your marketing budget.
If you are interested in EDDM for mailing postcards, we would suggest using Taradel. Their website is www.everydoordirectmail.com. You start by choosing your zip code and specific demographics to target your audience. Then you can pick your routes within the zip code, and the nice thing is it updates your mailing price as you choose your route. You can print and mail directly from this site so you don't have to deal with the post office at all!
Drop off Fliers/Handouts
If mailing postcards is something you are not ready for, our handout is a great option! It gives a rundown of insurance services provided and has a contact area for the potential client to get ahold of you. There is one design for now with a choice to have a headshot on the back or not. Have your file ready to upload before you fill out the form.
Online Marketing
Agency Website
Almost half of the world's population is online. In fact, over 90% of online experiences start with a search engine. Search engines drive more traffic to websites than any other source. If you don't already have a website, or even if you do, we encourage you to sign up for our agency website so you can be a part of our agent finder directory. (More about this to come later.) We will provide a full website to our member agents for premium exposure on the web. Your site will be mobile friendly, responsive, and personalized to your agency. Along with the website, we will help you get your business up on Google and Bing. If you are not visible on these search engines, you are losing potential clients! Being visible in search results means being where the customers are. It's also the perfect time to earn a new client and help drive traffic to your website. Even if that click doesn't result in an immediate sale, it's a touch point that furthers the person's process toward becoming a paying client. The way you consistently and repeatedly present your can help turn a prospect into a paying client. "Experts estimate that it takes 7-13 touch points with a business before someone converts. Each time they see you in social media, searches, on websites and in their inbox, you're reinforcing name recognition with that individual."
Blogging
Making sure your website is up-to-date and current keeps you looking knowledgeable and professional. Our in-house blogger writes about insurance tips and relevant general interest topics. People searching for a wide variety of topics may visit your website because of the blogs on you site. We will post to your website and your Facebook page weekly, providing you with fresh content for your website.
Agent Finder Directory
Members of ICA Agency Alliance, Inc. who have ordered a website with us are part of our preferred agent finder directory on The Insurance Buzz, another affiliate of ICA. They will show up on our map with a clickable red google dot. Clicking on an agency's location dot will pop up a small box with their information. If a user clicks on the agency name, it will direct them to a blurb page where we will display your logo, a click to dial button, a contact form and an about your agency blurb. This information all comes from the form you fill out, so it is important to take the time to write a meaningful about us blurb for your website and page on The Insurance Buzz. The motto is just as important; it will be used here as well as on other marketing materials like your personalized agency website and your business cards.
ICA Certified agents will show up on The Insurance Buzz map with a certified agent badge. These agents have taken the initiative to go through specific training and education courses offered for FREE by ICA. Each badge is associated with continuing education credits and provided you pass; you will get your ICA certification in that course. There are five certifications as of now; Garage Insurance, Workers' Compensation, Contractors Insurance, Apartment Insurance, and Restaurant Insurance (CE credits pending for the restaurant class).
This is just the beginning of a much larger project. Once we have enough certified agents, we will start paid marketing (covered by ICA) for our certified agents. Each certification category has its own website with a map that shows only our certified agents from that category.
Garage Insurance Workers' Compensation
How do I Become Certified?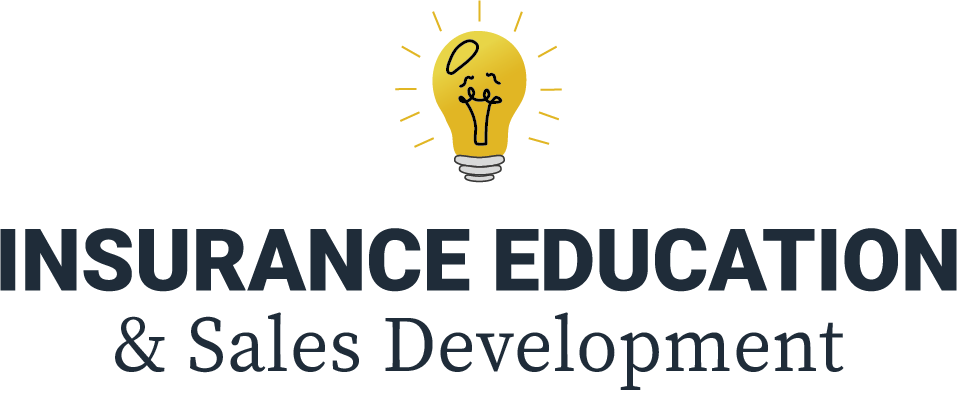 Sign up with our Sales Training & Education department! We provide the most unique and successful property and liability insurance education and sales training in the business. This includes both Commercial and Personal Insurance – beginner to advanced. Knowing how to target your audience is important when you are out in the field. We have many classes such as; insurance policies and coverage, time management, sales skills, brand awareness, target sales, and marketing courses. Contact Barbara Ruppert at barbara@icainsurance.com.