Employment Practices Liability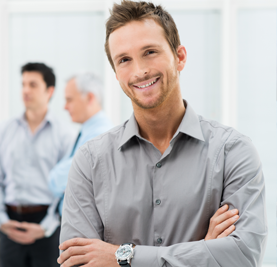 Employment Practices Liability covers such exposures such as wrongful termination, discrimination, invasion of privacy, sexual harassment, false imprisonment, emotional distress, breach of contract, and wage and hour law violations.
If a business has employees, they are open to employment practices lawsuits. Employee lawsuits have risen roughly 400% over the last 20 years. During this time, wrongful termination suits have jumped up more than 260%. When looking at private companies with less than 100 employees, 41.5% of these companies have experienced employee lawsuits. These types of suites can be very costly. The average cost of an out of court settlement being $75,000 and a jury award coming in above $200,000.
Employment practices liability insurance (EPL) is a cost-effective way to protect business owners against these types of losses and can be written on a stand-alone or added to a business owner's policy. Considering the average cost of a claim, it makes sense to offer this coverage to all of your commercial clients!
Get the Training & Education You Need
We provide the most unique and successful property and liability insurance education and sales training in the business. This includes both Commercial and Personal Insurance - beginner to advanced.
Login for the full course on this subject