Tips to Keeping Safe from Malicious Emails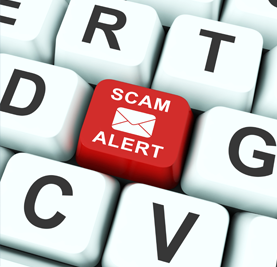 With all the scams and fraud going on in our world, we wanted to share some cybersecurity tips that we use around the office to keep our information safe and secure when using email services.
First, notice whether my email address matches the name of the sender and if the domain of the company is legit. For example, let's say the email address is service@icainsurance.co-uk; you should take this as a red flag because our web address is icainsurance.com, not co-uk. These are the tricks scammers use; at first glance, it looks real, but one number or letter may be off.
Second, be aware of links and or attachments inside the email. Take the time to hover over the links and see what URL comes up. Does it match the site you would expect? If not, don't trust the link. Third, watch for spelling and grammar mistakes. Legitimate businesses will make sure they are using proper grammar, so lots of mistakes is a huge red flag here.
Finally, keep your private information safe by keeping your password strong, more than 10 characters, and changing it often. Cybersecurity isn't something we think about every day, but if you want to protect your agency from a huge headache, keeping these tips in mind would be wise.
Need Help Branding & Growing Your Insurance Agency?
ICA Agency Alliance, Inc. offers its extensive marketing program to member agencies, at no outside cost.
Personalized Agency Website
Set Up Your Brand for Success
Search Engine Exposure
Blogs & Social Media Assistance
Preferred Agent Finder
Sales Training & Education