Why Is Branding Important?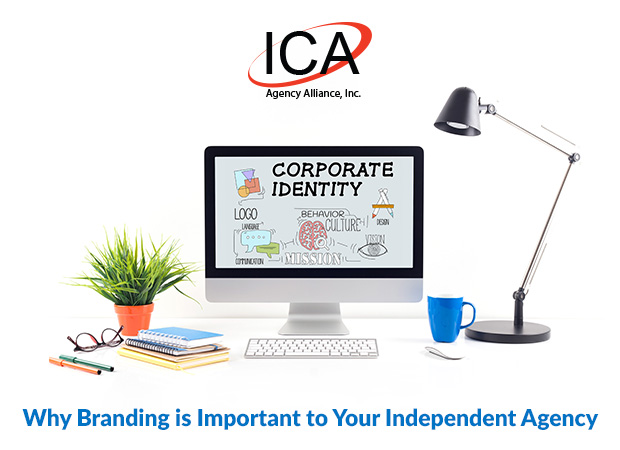 If you want to increase your business value, take a look at your branding plan. If you don't have a logo, you should start there, but building a brand goes way beyond having a logo. You need to think of it as your corporate identity, a whole package, everything that your customer experiences; from beginning to end when considering using your services/products. Branding is much more than designing a logo; it outlines your brand's values, characteristics, and creates trust. Branding is all about getting your prospects and current clients to see you as the provider of a solution to their needs.
What does building a brand do for your company?
Branding Promotes Recognition
Branding Creates Trust
Branding Generates New Revenue
Branding Supports Your Marketing Effort
Branding Motivates Employees
You want to be recognized in your field, and having a strong logo is an obvious way to do this. Your logo needs to represent your business, be memorable and easy to read to help make a powerful first impression. A company logo is where you create a name, symbol, or design that is immediately recognizable and unique to your company. It makes a lasting impression on consumers and allows them to get a feeling for your company and know what to expect. It helps distinguish your business from competitors and shows what your brand is about. The logo's look should reflect how you want others to perceive your business.
You can direct new business with your logo and brand awareness. Keep your branding consistent, and it can help people feel comfortable using a new company. People like familiarity, so use that to your advantage and promote your business with a well thought out strategic plan.
Once a brand has been established for a while, word of mouth and social proof will be the most valuable marketing avenue. Start by creating buzz around your brand. Share what you do on social media and don't forget the importance of asking for and sharing your reviews with your customers. Social proof is one of the best ways to show others that you are a reputable company and can be trusted.
People are more likely to do business with you if you have a professional-looking brand, a professional website and, an email address that matches the domain name. Think of your website as an online handshake; people will get the first impression the second they visit your site. If your email address matches your web domain and your marketing colors match your logo scheme, you have created a look and feel for your business whether you know it or not. This should align with your company's values and characteristics.
Having a branded office can make you look and feel more professional, as well. If you have employees, having branded merchandise in the office helps them feel more valued and provides a sense of belonging. A strong brand provides clarity for the employees and helps customers know what to expect from your business.
All your marketing materials, from the website to printed materials and even how you answer the phone is all a part of your brand. Make sure it is a cohesive plan that makes clear your company's values. If you need help getting your brand established, contact ICA Marketing at icamarketing@icainsurance.com or fill out an order form here to order your logo today!
Need Help Branding & Growing Your Insurance Agency?
ICA Agency Alliance, Inc. offers its extensive marketing program to member agencies, at no outside cost.
Personalized Agency Website
Set Up Your Brand for Success
Search Engine Exposure
Blogs & Social Media Assistance
Preferred Agent Finder
Sales Training & Education