Down on the Corner: America's Business Barometer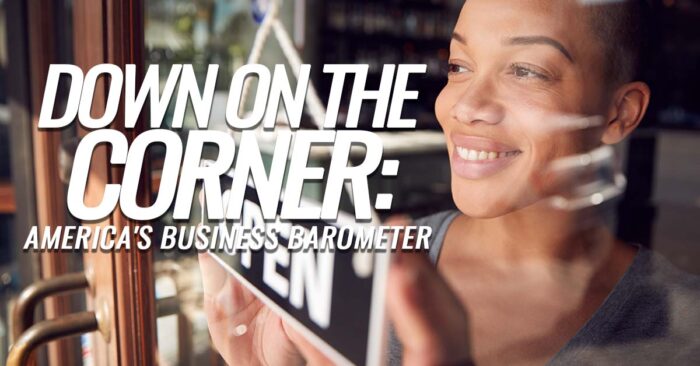 Down on the Corner: America's Business Barometer
If you are an investor, there is no lack of indicators you can use to help project future success. There was a time, however, when all you needed to do was pay attention to what businesses were occupying the street corners.
Intersections and street corners are valuable properties and through the years, have been a good indication of businesses that may perform well in coming decades. It is actually still a good indicator. You may never have considered it before but if you are looking to invest in a booming business, just look "down on the corner"
Banks
As America grew in the 1700 and 1800s, the banking industry was a big part of it. The challenge for banks? They didn't really have a tangible product. They could facilitate goals through lending money or provide a safe way to grow money through savings accounts, but their product was money. This meant that banks had to demonstrate visibility, stability and strength to a great degree, through the buildings in which they did business. Banks gobbled up prime real estate on important street corners and intersections and built large marble, brick and stone edifices to demonstrate their strength.
Gas Stations
As American automakers decided to move toward cheap oil to fuel their cars in the late 1800s and early 1900s, oil companies knew intersections and street corners would be the easiest and best locations to attract customers. Street corners had great visibility and offered easy-in and easy-out access. Many of these service stations provided more than just fuel. They sold tires, made car repairs and offered towing services. It wasn't uncommon to see four major competitive oil companies on each of the four corners of major intersections. This competitiveness still plays a role in our cities today.
Drugstores/ Pharmacies
If there is any doubt that healthcare is big business in America, pay attention to what is popping up on street corners across your city. Odds are, large brand name drugstores have dug in to claim their space, sometimes across the street from each other. The lines in the drive-thru pharmacies can rival those of nearby fast food restaurants. With about 75% of us taking at least one prescription drug, pharmacies are big business, and our street corners are proof.
Sometimes, business indicators aren't buried in charts or online data. Sometimes they are just a matter of paying attention to what is going on around us.
If it has been a while since your business has had a business insurance review, we invite you to contact us. You can get a no obligation business insurance review and price quote.