Want to Add Value to Your Home? Consider Upgrading Your Landscaping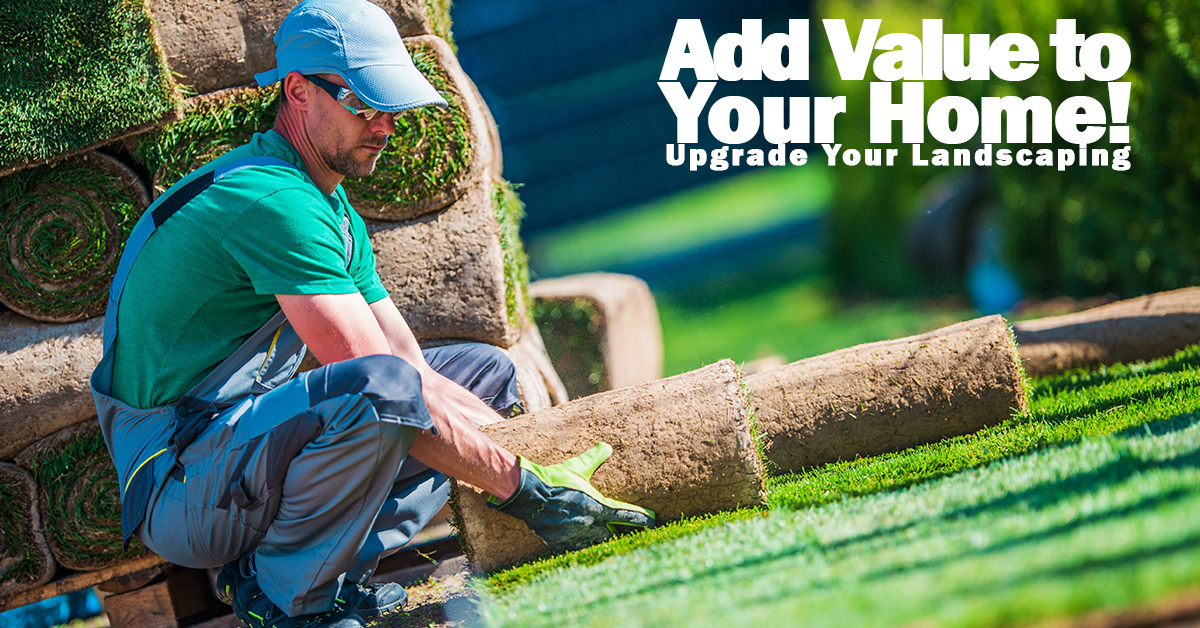 Want to Add Value to Your Home? Consider Upgrading Your Landscaping
Many homeowners who are focused on improving the value of their homes will take on expensive interior projects like a kitchen or bath remodel. These, of course, can pay big dividends but they can also be extremely costly. If you are looking to make a big impact for the money, you may want to consider improving the outside of your home with upgraded landscaping.
Many outside landscaping and gardening projects can be accomplished by the homeowner. Landscaping materials are often reasonably priced and can impact curb appeal dramatically. Here are some landscaping ideas you may be able to take on as a do-it-yourselfer.
Tackle those Overgrown, Mature Bushes
Many homes are surrounded or at least accented by large, mature bushes that may be outdated or cumbersome. These can be frequently trimmed way back and allowed to freshly regrow. Granted, these deeply trimmed bushes my look a little raggedy for a season, but they will pay you with new growth in the seasons ahead. If cutting them back doesn't provide enough change, consider removing them and replanting them with something new immediately.
Use Bricks or Stones to Build Garden Borders
If front yard garden or bushes are just bordered by your lawn, consider adding a brick or stone raised border. The border can be built arching out into the yard to add depth and interest. Add soil within the border to raise the ground level and accent in mulch. This can also be a prime area to add some color with flowers in the spring.
Create a Mulch Border Around Trees
Trees on a lawn area can be accented by created a circular boundary around the based of the tree. This can be done by removing some of the dirt around the tree and replacing it with mulch or by adding a border and filling it with mulch. This is also a clever way to hid exposed roots and make mowing just a bit easier.
Don't Forget Landscape Lighting
There are a multitude of brilliant landscape lighting products today that will make your yard shine. Landscape lighting can also add additional security. Solar lights are simple to install and virtual maintenance and energy free!
Need ideas? Grab a magazine while at the grocery or perform some online searches for idea starters. Landscaping can be a rewarding way to upgrade the appearance and value of your home.
Is your homeowners' insurance keeping up with the value of your home? Have you made any significant improvements in recent years? Talk with one of our independent insurance agents for a no-obligation review. We look forward to assisting you!