A Closer Look at the Life Insurance Waiver of Premium Benefit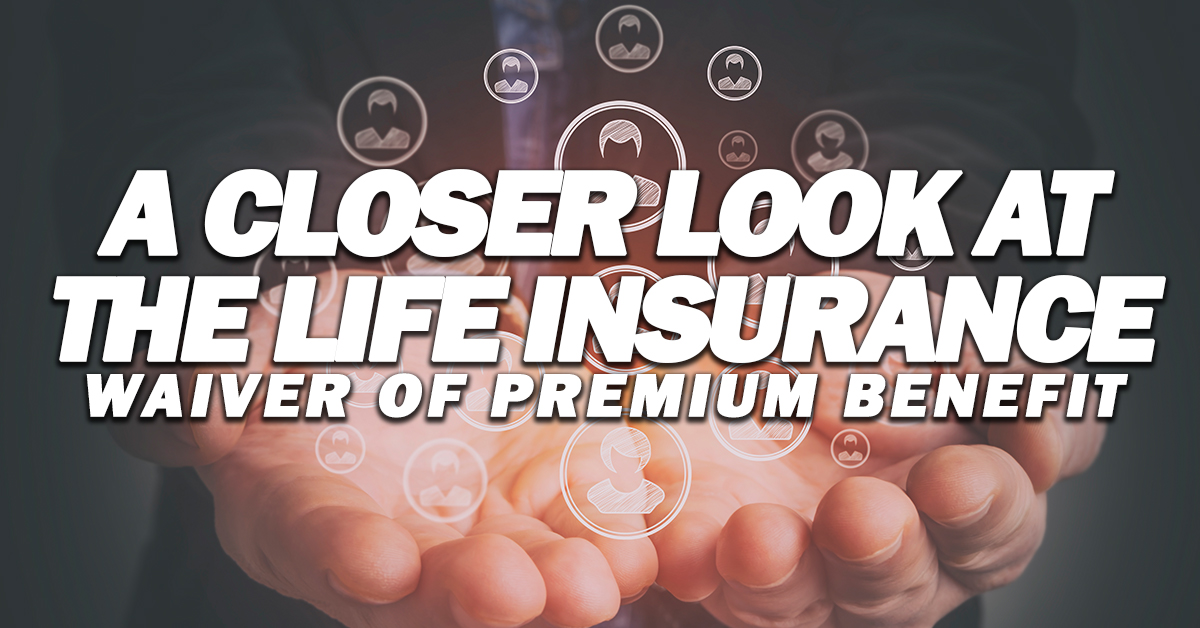 A Closer Look at the Life Insurance Waiver of Premium Benefit
When purchasing life insurance, it is understandable to focus on two areas. First, of course, is the amount of benefits that will be provided to the beneficiary should death of the insured occur. This is the amount the policy owner has determined is sufficient to cover final expenses, debts and other expenses that wouldn't be covered in their absence. The second focal point would be the premium. This is the amount the policy costs either per month, quarterly or annually. If an insured, for example, can't continue to afford the premiums of a life insurance policy and it lapses due to non-payment, it would forfeit any benefits. This is why it is critical to only purchase how much insurance you can afford to maintain.
The are other benefits included in life insurance policies that are worth being aware of. One is the life insurance waiver of premium benefit. What is a "waiver of premium" and when can it be invaluable for an owner of an insurance policy? Let's take a closer look.
What is a Waiver of Premium?
A waiver of premium is a provision or rider in a life insurance policy that provides for the payments of life insurance premiums on a policy should the owner become ill, sustain a serious injury or otherwise become disabled. It simply provides that the benefits of the policy would continue to be available, even if the owner is no longer physically able to provide for premium payments.
For example, should a parent take out a policy on a child, and they become seriously injured in a car accident, premiums would be "waived" on the policy of their child. This means they could still maintain coverage of their child should a physical disability they sustain prevent them from making payments. In essence, this is like a second layer of protection. It provides for payments of the insurance premium should the owner no longer be able to work to pay for those premiums. This can be extremely valuable and extraordinarily valuable for parents and grandparents who purchase life insurance policies on their children.
To learn more about waiver of premium benefits and the other hidden benefits of life insurance, contact one of our independent insurance agents. There's a lot more to life insurance than you may realize, and we can help you discover these hidden benefits. Contact us today for a no-obligation quote.