The Importance of an Exit Strategy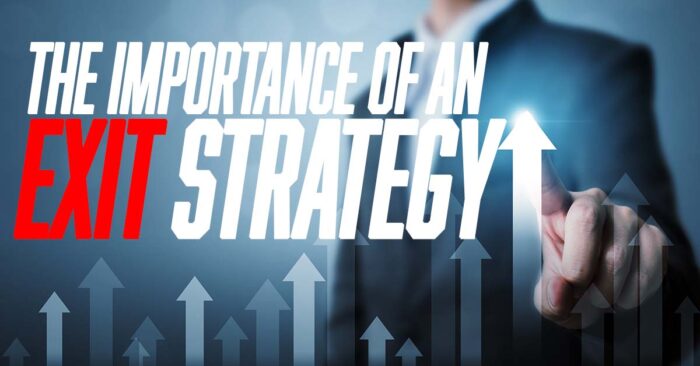 The Importance of an Exit Strategy
One of the last things you may have on your mind when starting a business may be your exit strategy. After all, your initial focus is on building and growing your business. Exiting it isn't even on the map yet.
This is understandable, but a clear exit strategy, even early on, can help you determine how to build your company and what you want to ultimately get out of it. Wouldn't it be sad after all, if after years of building your company it would simply cease to exist upon your departure?
Do You Want Your Family to Take it Over?
Is your goal to build a business that will stay in your family? Should you be grooming family members in the business? Who would that person be? The company structure you set up now can help your family take over the company upon your exit later.
Are You Building it to Sell to Finance Your Retirement?
If your endgame is to sell your company as you near retirement, you need to build your company, so it can operate without you. This makes investing in your brand and customer list so important. Decisions made along the way when operating your business for a long-term sale should be made with that thought in mind.
Do You Want to Position it For an Employee Purchase?
Perhaps your long-term goal is to position it for an employee buyout, while you maintain an interest. This may help you recruit talent and help you structure it in a way to facilitate that buyout. Your exit schedule may depend on how well your company is prepared for an employee buyout.
Sometimes we can get locked into the process of operating a company and forget about our log-term goal. Our exit strategy is a critical component of that longer term goal and could very well impact the decisions we make when operating it.
What would you like to see happen to the company you have build when you are ready to exit it? It is worth some thought.
Of course, part of building your business is protecting it along the way. Business insurance helps. A well-designed business insurance plan can help protect your efforts and assets While protecting you from the potential financial losses associated with an injury liability claim. Contact one of our professional business insurance agents to get started on your free quote today!