Relationship Building: The Power of Questions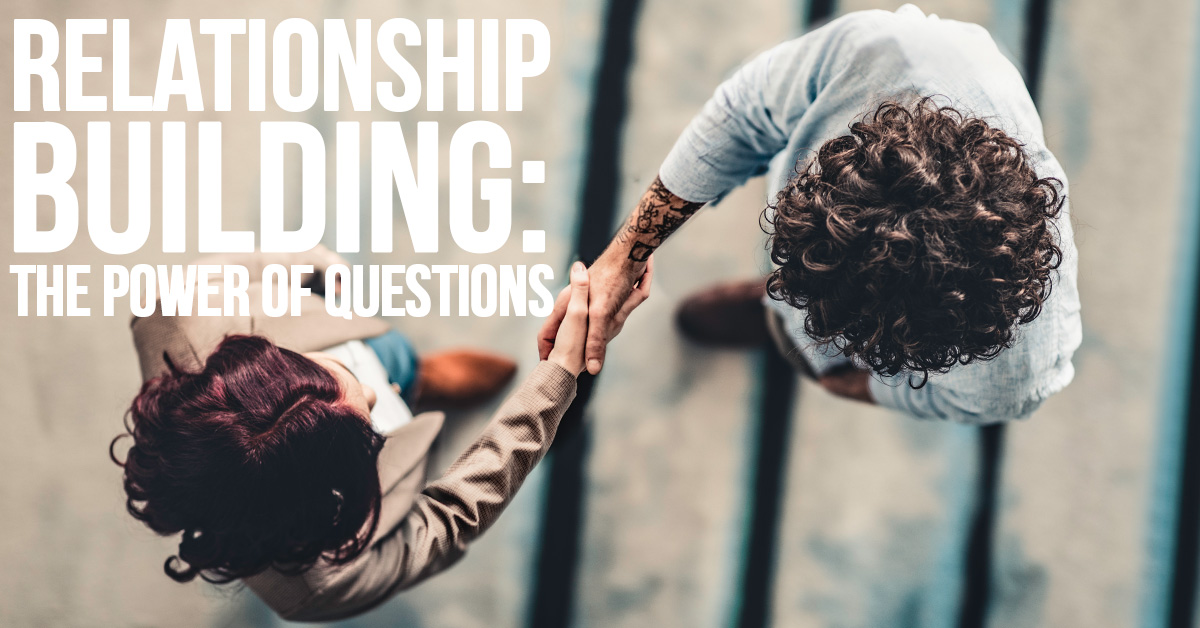 Relationship Building: The Power of Questions
How are your relationship building skills? You never get too old to have enough friends and relationships in business can be extremely beneficial. If building relationships is important in your life, enhance your skills by asking more questions.
Here are some examples.
Names
Don't stop the conversation when you learn someone's name. Go a step further by asking "Who were you named after?", "Is that a family name?", or "Do you have a nickname?" People's names are important to them, and a side benefit is that you will be more likely to remember their name.
Occupation
While it's not unusual for an introduction to include a person's job, it too often stops there. It can easily be expounded on by asking "How did you get into that line of work?", "What do you enjoy most about your work?", or "Is that something you have always wanted to do?" These questions show you have a real interest in the person, seeing them as more than just their job title.
Family
Family-related questions can spark extensive conversations, especially if you share similar experiences. Determining whether they are married and have kids is just a start. How did they meet their spouse? Who were their kids named after? Do their kids play sports? You are carefully peeling layers from an onion, looking for hot topics and commonalities.
Background
There are almost limitless questions about a person's background that can uncover nuggets of things you may have in common. Where were they born? What did they like about living there? Where did they go to college? Are they big sports fans and of what sports? Do they have a favorite vacation destination? Who is the most legendary performer they've ever seen in concert? Be cautious not to "one-up" their responses.
When you ask thoughtful, open-ended questions, you make it easier for them to talk and even to return serve by saying simply, "How about you?" They are a powerful tool for building relationships.
Do you have questions about life insurance? Do you have sufficient coverage? Is it expensive to acquire life insurance? What are your options? Contact one of our independent life insurance agents. They can find competitive rates from our network of life insurance companies. We look forward to helping you.