You Might Need Business Insurance If…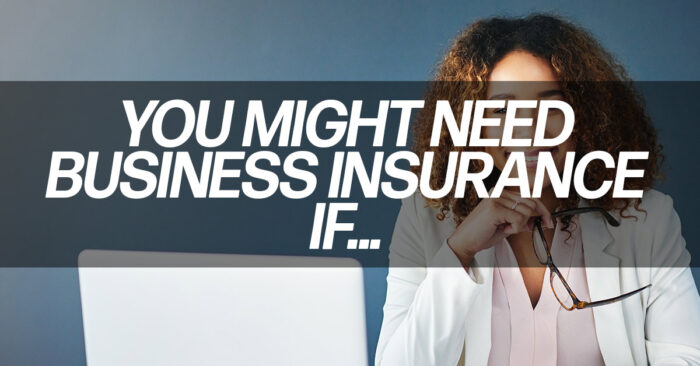 You Might Need Business Insurance If…
As an independent insurance agency, our agents often get questions from business owners inquiring about whether they need business insurance or not. These are generally small to medium businesses who may not be aware of the risks they face every day they conduct business. You may need business insurance if…
You sell any products or services.
You accept cash and/or credit card or electronic payments.
You have employees.
You have a place of business, even if it is at home.
You provide professional advice.
You have a vehicle or vehicles you use to conduct business.
You maintain files that contain client's or prospect's personal information.
You provide handyman services.
You independently coach, teach or instruct for income.
You provide landscaping and/or lawn mowing services.
You operate under a LLC.
You have invested n equipment to earn money.
You have invested in inventory to earn money.
You provide child care services, even if in your home.
You fix cars for profit.
You detail cars for a price
You have assets you wish to protect.
You would suffer if earnings from your activity stopped for any period of time.
You own or manage multiple rental properties.
There are times when it is clearly evident an activity is a business and others when the lines may be blurred. If you are potentially placing yourself at the risk of a liability claim while conducting a for profit activity, you can likely benefit from business insurance. Even when activities are "not-for-profit" business insurance may be beneficial.
If you have questions about the affordability of business insurance or whether or not it can potentially benefit you, we invite you to contact us and talk to one of our independent agents. We can discuss your situation and your risks. We can talk about your options and if and how business insurance can protect your assets, Contact us today. No matter what your business, you may be surprised with how offordable protection can be.