How to Handle Requests for Donations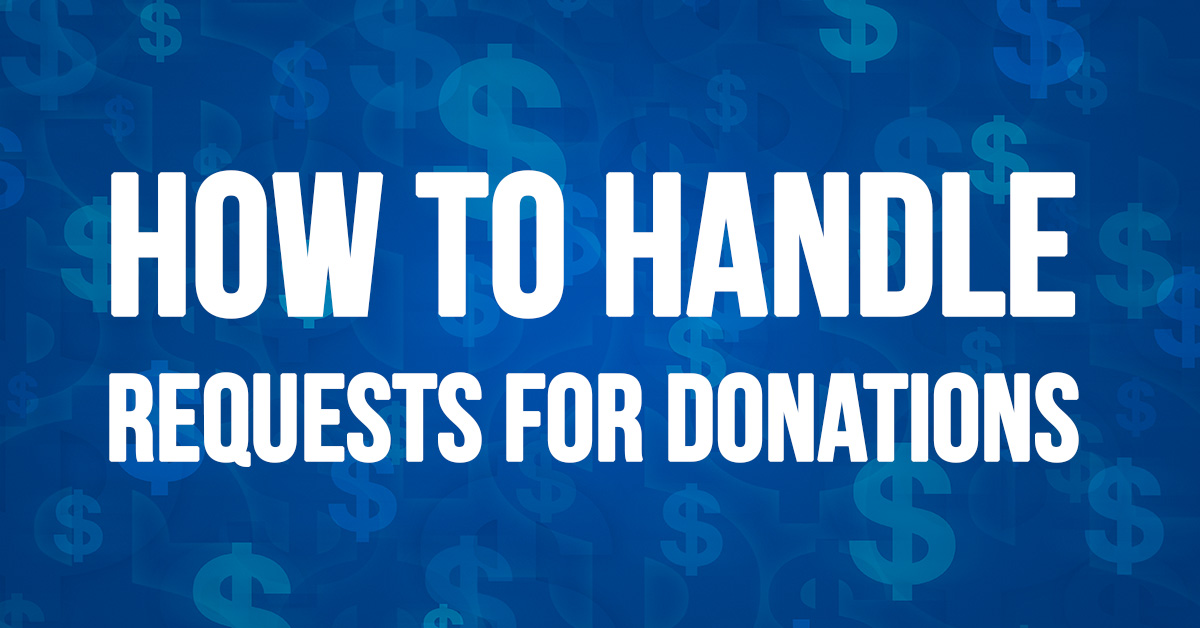 How to Handle Requests for Donations
As a small business owner, you are likely to get donation requests weekly. There are area high school yearbooks, sports programs and fundraisers. There are independent sports leagues, civic groups and non-profits. Sure you want to help as much as possible, but there's only so much you can do. Here are some options to consider.
Know the Difference Between Advertising and a Donation
You may be asked to "buy" an "ad" in the high school newspaper or yearbook, but this is likely more of a donation than advertising. Don't allow these donations to cut into your advertising and marketing budget.
Avoid Donating Cash
If possible, donate a gift certificate to a cause instead of cash. Gift certificates invite someone to do business with you and they may either spend more than the certificate amount or may not redeem it at all. Donating older inventory may also be a better option than cash.
Think Outside the Box
Maybe you could sponsor a shopping spree ( gift card) for the person who raises the most for the charity or fundraiser. Perhaps you could offer the major prize in a raffle or team with other businesses in a larger value basket.
Let Someone Else Say No
If, as the face of your business, you are uncomfortable saying no, give that responsibility to a staff member. If you want to say yes, do it yourself. If you are inclined to say no, delegate the request to a staff member. This way, you are insulated from looking like the "bad guy".
Implement Use of a Donation Request Form
You can create a short donation request form to give to solicitors. You could even have a printable copy online. Any requests for donations must be accompanied by a form, which you can review monthly or quarterly. Eventually, local organizations will understand this is how you handle such things.
Sure, supporting local organizations and charities is part of your responsibility as a small business owner, but you should figure out a plan to keep things under control. The above ideas could help.
As a business owner, you also should take the necessary steps to protect the future of your business. A smart business insurance plan can do just that. Contact us today to get started on your business insurance plan.