Do Car Insurance Rates Ever Go Down?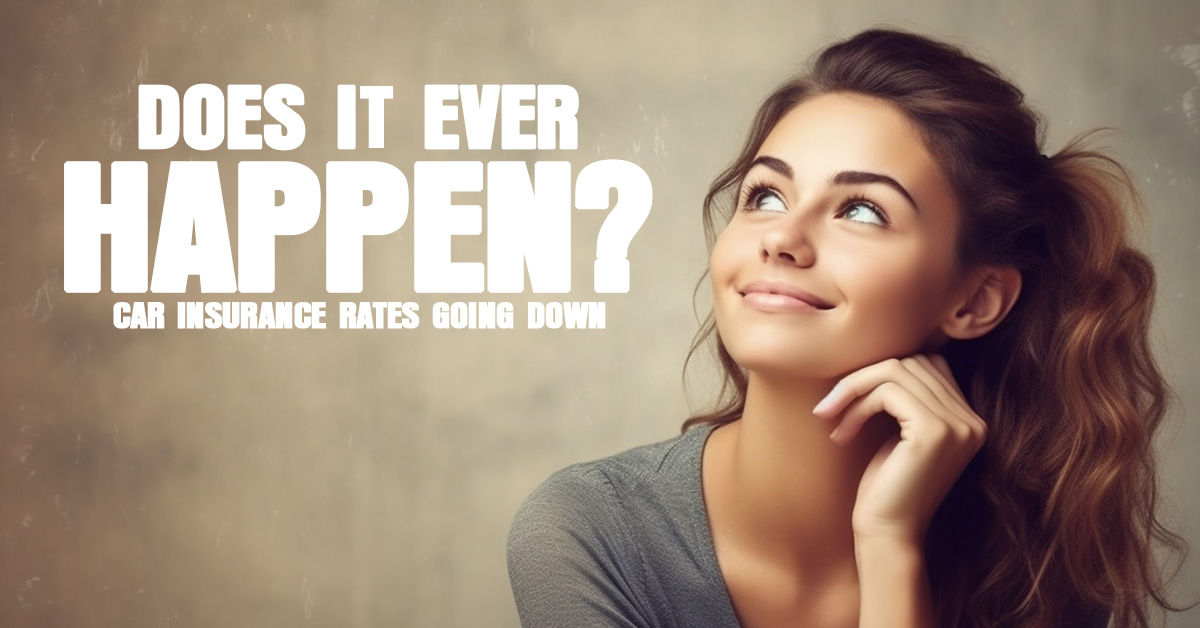 Do Car Insurance Rates Ever Go Down?
It seems prices on just about everything are rising. It can make us feel a little helpless. When it comes to your car insurance rates, however, there may be hope ahead. Here are some instances and circumstances when car insurance rates may actually go down.
When in the 18-19 year Range
If you have a new teenage driver, hang in there. If they can keep a clean driving record for just a few years, you could see a rate reduction when they reach their upper teens. Once new teen drivers have proven themselves, some car insurance companies provide relief.
At Age 25
Generally, car insurance rates can be expected to be lower once a driver reaches 26 years old. This is the point where car insurance premiums may begin to level off.
You Get Married
When you get married, be sure to contact your independent car insurance agent. It is a good time to update any name changes, and it just may qualify you for lower auto insurance rates.
Your Driving Record Improves
As traffic violations expire from your driving record, you could expect improved car insurance rates. These discounts can be dramatic for high-risk drivers who have proven that they can keep their driving record clean.
You Move
Auto insurance rates are affected by where the car is kept. If you move to a different state or even a new neighborhood, your car insurance rates could go down. Of course, it's possible your rates could also increase when you relocate.
Comparing Rates
One of the best ways to save on your car insurance costs is to compare rates. One of the easiest ways to do this is through one of our independent insurance agents. Answer just a few questions, and our agents will search multiple companies to find the most competitive rates. Some discover savings, and others find better coverage. You may be able to secure both. You can compare rates at any time and at any age, no matter what your driving record may be. Contact us to get started.
Comparing car insurance rates and even switching companies is easier than many people believe. We can help. Reach out to one of our independent auto insurance agents today.