Simple Steps to Better Advertising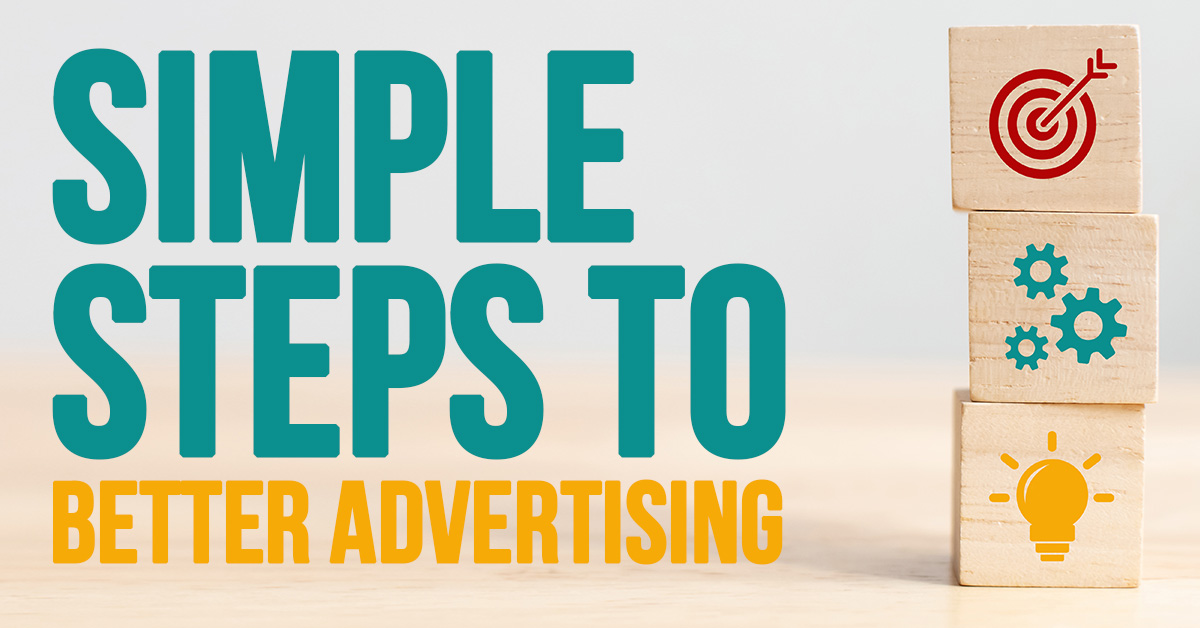 Simple Steps to Better Advertising
Is the advertising for your business a well-oiled machine or a patchwork of hit and miss marketing efforts? Most small business owners have little time or expertise in advertising and often rely on media salespeople for guidance. While there's nothing wrong with having some alliances in the media, there are some basics you should have in place to guide your advertising.
Define Your Target Audience
Define the group most likely to buy your product and services. If you say, "everybody", you need to give it more thought. You can only advertise to everybody if you have an unlimited budget.
Determine What Makes You Different?
What separates you from your competition? Are you cheaper? Faster? Do you have better service or higher quality products? This is often referred to as your "unique selling proposition". This is one of the key elements you should be promoting.
What Do People Ask About Your Business?
What are the misperceptions consumers have about you? What do they ask about when they call or email you? These unknowns and misperceptions can be addressed in your marketing to give potential clients a better idea of what it is you do.
Be Consistent in Your Branding
Get a logo and choose company colors. Use the same font in all your printed marketing. Create a tagline that briefly summarizes your mission. If you have staff, encourage " uniforms" of perhaps khakis and the same colored golf shirts or quality T-shirts. Make sure signage goes hand in hand with flyers and what gets posted on social media. Consistency in marketing is one of the most efficient ways to accelerate the power of your advertising.
Solid marketing strategies can help build your business and protect market share. It is time to revisit your strategies.
Business insurance can also protect your business. It can cover structures, inventory, equipment and vehicles. Business insurance can protect your income and financial losses due to liability claims. Contact us today for your no cost, no obligation business insurance quote. We look forward to assisting you.