Let the Sunshine In: Classic Convertibles and T-Tops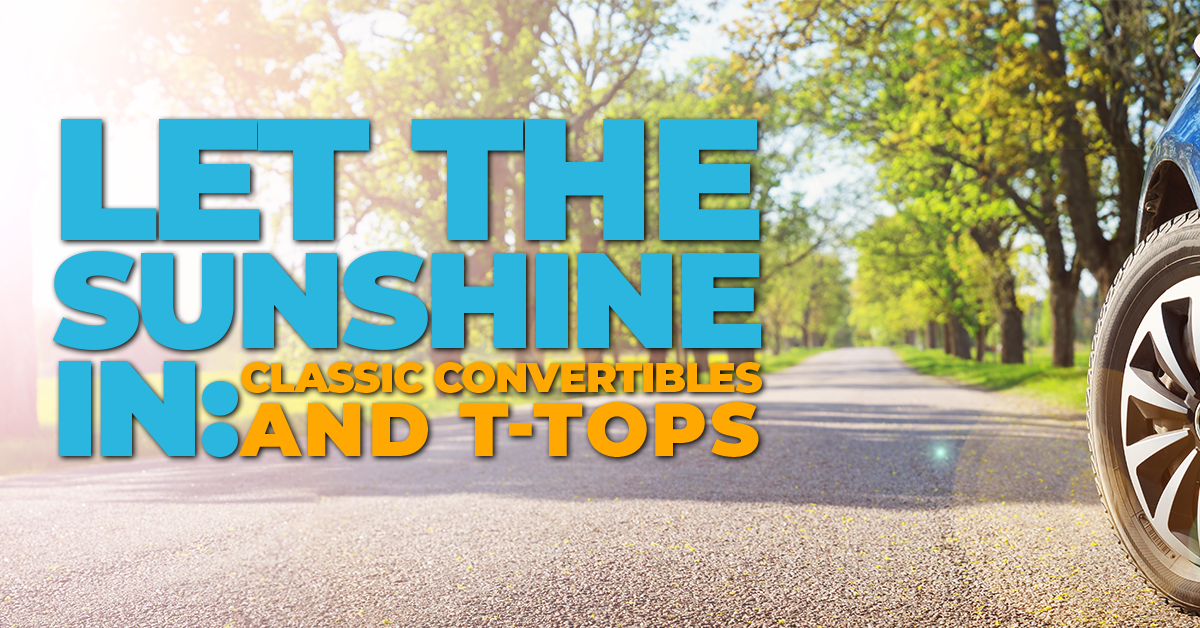 Let the Sunshine In: Classic Convertibles and T-Tops
There's something special about driving with the breeze in your hair. Convertible's have always held a special place in the hearts of Americans and in our movies and TV shows. Here are some noted convertibles and T-tops throughout the decades.
1977 Pontiac Trans Am
Perhaps no car defined adventure, speed, and independence like Smokey and the Bandit's iconic 1977 Pontiac Trans Am T-top. Burt Reynolds, Sally Field, Jackie Gleason and Jerry Reed helped propel the car to legendary status. Who can forget that scene when Sally's character tosses her wedding garb through the T-top of the speeding Trans Am?
1963 Lincoln Continental Convertible
Most think of small, sleek cars when they think of classic convertibles. The 1963 Lincoln Continental was a large luxurious convertible with plenty of room. It was, perhaps, most known as the vehicle President Kennedy rode in the morning of his assassination.
Alfa Romeo Spider (1966-1969)
Perhaps the epitome of Italian sports cars, the Spider was a sleek and sexy two-seater. It had a uni-body construction with both front and rear crumple zones. While it is one of the most romanticized convertibles of all time, they barely generated over 100 horsepower.
1965 Ford Mustang Convertible
When the 1964 ½ Mustang was introduced, America fell in love. When the 1965 Ford Mustang Convertible made its debut, America lost its mind. The fact that it was available with a V-8 engine that could produce 210 to 271 horsepower didn't hurt.
1961-1967 Jaguar E-Type
An extended hood made room for its powerful inline engines, but what really made this Jaguar so desired was its long, sleek overall look. It remains popular for collectors today.
Whether you own a classic convertible or a brand new mini-van, getting the best value from your auto insurance provider should be a priority. We can help. From collectible, vintage cars to daily drivers, our independent insurance agents can do the shopping for you. Contact us, share a few details, and we will go to work. It is just that simple. Get more from your automobile insurance budget when you connect with us today!