I'm Too Young and Healthy for Life Insurance.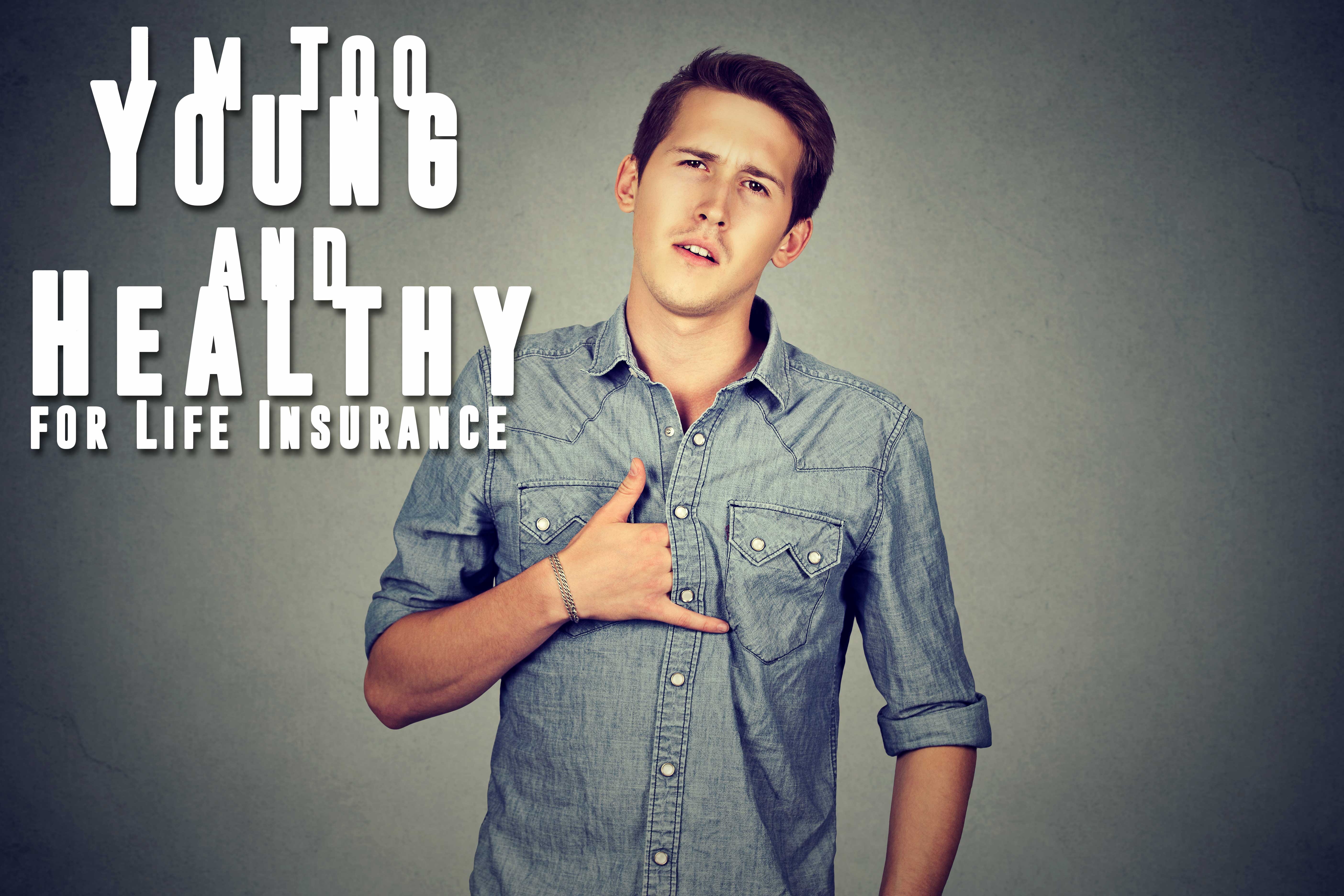 "I'm Too Young and Healthy for Life Insurance."
A quick quiz:
If you've ever said to yourself "I'm too young and healthy for life insurance" you should:
a.) Be grateful
b.) Knock on wood
c.) Get life insurance
d.) All of the above
Of course, you should be grateful if you are young and healthy. Count yourself as among the very fortunate. You should also knock on wood, because, well,  it can't hurt. Getting life insurance when you are young and healthy is the BEST time because it is very affordable and you are more likely to qualify. The answer, therefore, is d.) All of the above!
When you are young and healthy you may think you are indestructible and that youth will last forever, but that is an illusion. Forward-thinking people plan for the inevitable, like saving for college, retirement, and yes, getting life insurance.  But getting life insurance while you're young and healthy is also a practical decision.
Life insurance can take care of any debts, including medical-related ones and student loans in case of an untimely death. It can pay for final expenses and even be used to leave a legacy. In the case of whole life or permanent insurance, life insurance can build equity. As it builds value, funds can be accessed for a variety of purposes including emergencies and opportunities. Once you have a permanent life insurance policy and pay premiums in a timely fashion, it remains in effect, even if your health should deteriorate. In fact, many policies have a waiver of premium that will waive your premiums should you become disabled while the policy is in force.  
Perhaps most importantly, because life insurance premiums are based significantly on age, the younger you are, the less expensive your life insurance policy will likely be. Over the course of time, these savings will be significant. "I'm too young and healthy for life insurance?"  It is actually a terrific time to consider it.
Contact us and let's discuss your situation in life and your financial obligations and goals. Let us help you find affordable coverage that will provide significant protection, and may even increase in value. See why life insurance can play a significant role in your financial future.