10 Songs That Will Always Make You Feel Better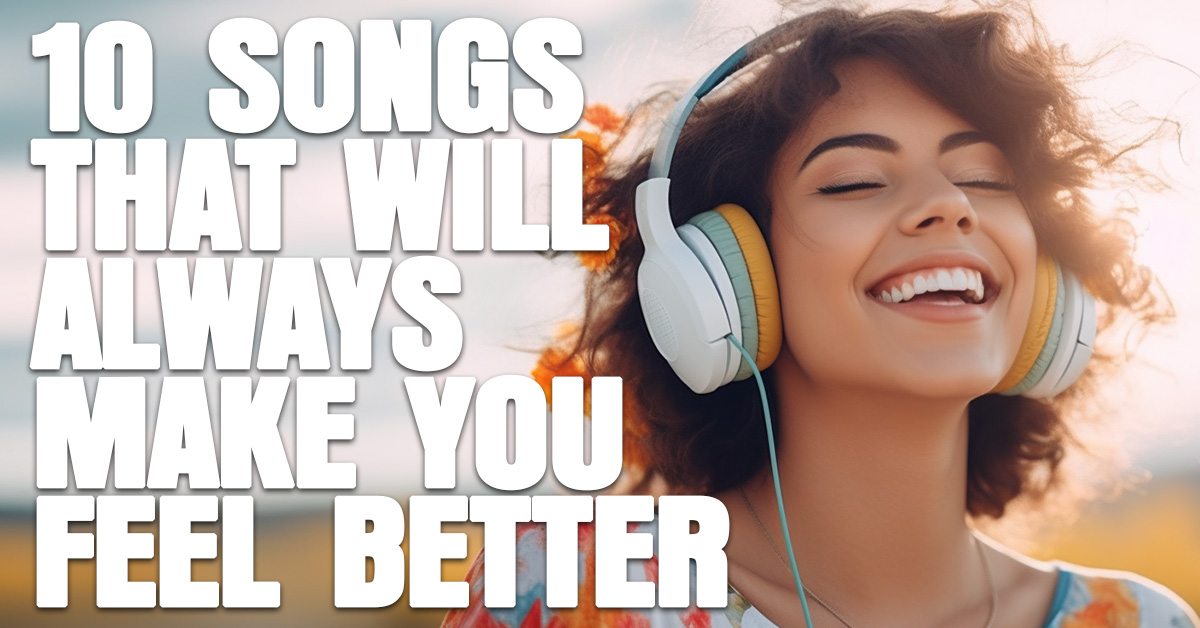 10 Songs That Will Always Make You Feel Better
Feeling a little low? Having a bad or stressful day? It is amazing what the right song can do for your attitude and outlook. Here are 10 songs almost guaranteed to make you feel better.
September – Earth, Wind and Fire
Even if you don't know all the words, the infectious beat and pace of "September" are almost impossible to ignore. Released in 1978, it has withstood the test of time.
Happy – Pharrell Williams
This Grammy Award-winning song is full of pleasant imagery. It certainly was overplayed on radio when released in 2013, but is worth a revisit when you need a smile.
Lovely Day – Bill Withers
Withers proves it's difficult to sing the words "Lovely Day" dozens of times in a short period and feel depressed. This is one of the more underrated of the happy songs.
Walking On Sunshine – Katrina and the Waves
It can be hard to tell what is happier, the song's title or the name of the group that sings it. The song is the musical definition of "happy-go-lucky".
Here Comes the Sun – The Beatles
From the group's 1969 album "Abbey Road", this universally joyful song never reached number 1 but peaked at #3 in the U.S. It is well produced and easy to join in on.
Shut Up and Dance – Walk the Moon
This is an intensely happy tune that simplifies things. Have bills? Was your car repossessed? Behind on your mortgage? Shut up and dance. It is contagious and bouncy.
Feels So Good – Chuck Mangione
The only instrumental on the list, this tune is not necessarily "happy," but once you get past an almost melancholy start, it delivers an almost peaceful attitude. Need to decompress? Try a dose of "Feel So Good".
Shout – Isley Brothers
With roots going back to 1959, this Isley Brothers song was given a big boost in the 1978 film Animal House. Today, it can be heard at everything from football games to weddings.
YMCA – Village People
Like it or hate it, not many songs can get everyone from children to great-grandparents on their feet, spelling out YMCA with their arms and legs. You may pass it by on the car radio, but if you are in a group, you know somebody is going to do it.
Good Vibrations – Beach Boys
From the acclaimed "Pet Sounds" album, the Beach Boys hit the mark with "Good Vibrations." It still brings pleasant feelings and a carefree feeling with it every time it is played.
Want to feel a bit better about life? Contact us for a no-obligation review and price quote for your home, life, car, and even business insurance. Make sure you have the coverage you need at a price you can feel good about. Contact our independent insurance agents today.