Changes in the Auto Industry You May Have Missed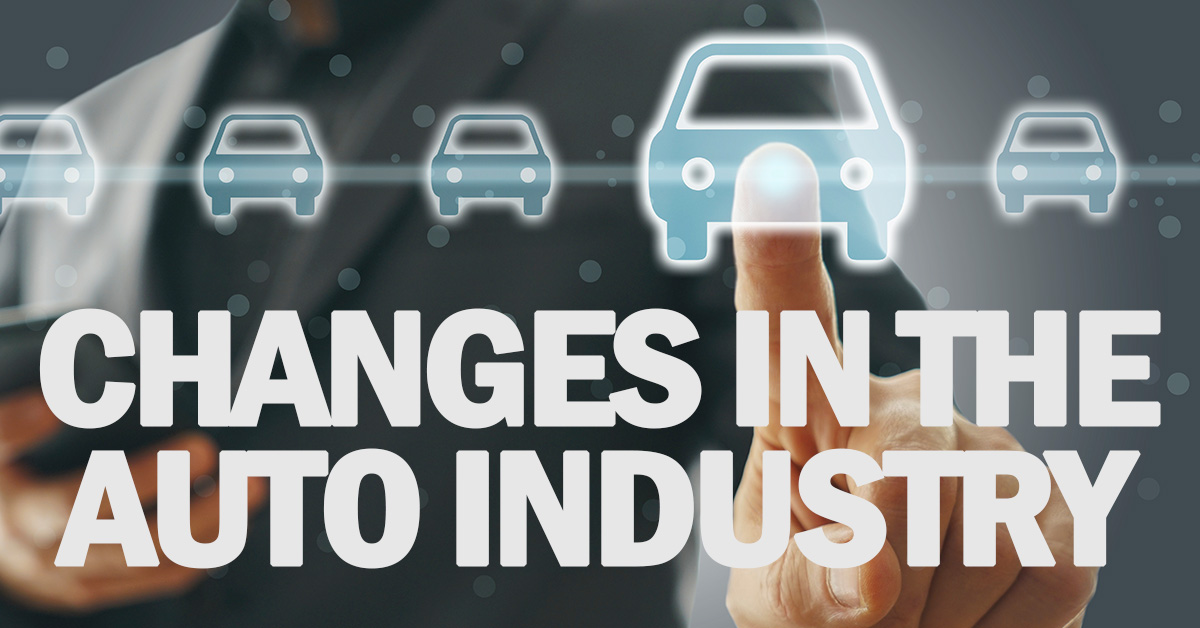 Changes in the Auto Industry You May Have Missed
In case you missed it, the automotive industry has been and continues to be in a period of massive change and adjustment. Some of these changes began over a decade ago, and some still lie ahead. Changes have been the result of changing market conditions, technological advances, and environmental adjustments. Things have happened so fast that you may have missed a headline or two.
Brands That Have Gone Buh-Bye
Some brands have been so challenged recently that they have simply stopped producing vehicles. These include GM's ill-fated Saturn brand and Ford's Mercury models that ceased operations after lagging sales. In 2010, Hummer began phasing out its over-sized SUV brand after a Chinese manufacturer decided against purchasing the brand. Rumors of its return have so far been unfounded. Other brands that have gone by the wayside include Pontiac, Oldsmobile, and Plymouth.
Sedans are Being Out-Numbered
Vans, minivans, trucks, crossovers, and SUVs have become so popular that their sales are outpacing those of passenger cars. A glance at any traffic jam or parking lot will tell the tale.
Ford Only Produces One Brand of Car
Due to the growing popularity of trucks and SUVs and the decreasing sales of sedans. The Ford Motor Company made the decision that it would only produce one brand of automobile. Gone are the Fiesta, Focus, Fusion, and Taurus. The only actual car Ford now produces is the Ford Mustang.
The Bronco Is Back Around
After OJ Simpson single-handedly put the Ford Bronco brand on hold, it has made a return. The new Bronco is taking aim at Jeep, and Jeep is responding with its own improvements.
The Hornet Is Back
It is far from the American Motors Hornet of years past, but Dodge is bringing the brand name back in the form of a new compact SUV. The new 2023 Dodge Hornet compact SUV is being produced in Italy at an Alpha Romero plant.
Standard Transmissions are Just About Obsolete
While 66% of Americans say they know how to drive a standard transmission, only 13 percent of cars are available with a manual transmission. Only about two percent of all vehicles sold are being sold today with a manual transmission.
Our independent automobile insurance agents can review and quote your auto insurance, no matter what brand of car or insurance you have. The best way to know if you are paying too much for car insurance is to compare rates. We will be glad to help.