Guns and Homeowners' Insurance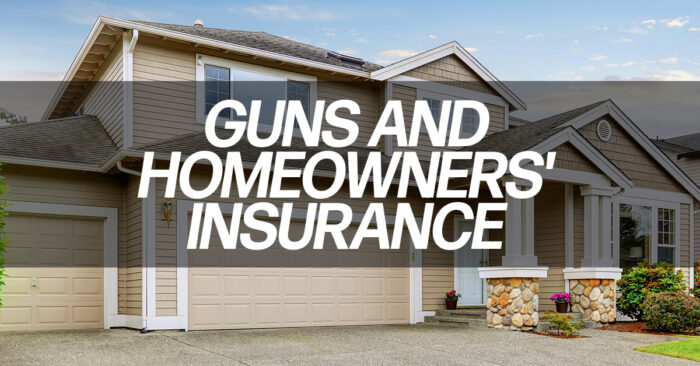 Guns and Homeowners' Insurance
There are an almost endless list of factors that impact your homeowners' insurance rates. How old your home is, where it is located, what it is constructed of and the amount of coverage you decide upon are just a few. But does gun ownership impact your homeowners' insurance rates? The answer is "perhaps".
First of all, the vast majority of insurance companies will not ask about gun ownership on a homeowners' insurance policy application.
Gun owners whose weapons end up being involved in a hunting accident, for example, can be held liable.  This is also frequently true of the damage a weapon can cause to another's property. Conscientious gun owners may want to make sure they have enough coverage to cover these additional liability risks.
Many policies will also not cover injuries to family members as the results of gun incidents in the home. Homeowners' will likely have to rely on their health insurance to cover these expenses.
Another situation to consider is that of gun owners who own multiple weapons and may be considered collectors. Like any valuable collection, homeowners will have limits to their coverage from homeowners insurance. A homeowner who has multiple valuable and collectable weapons in their possession may want to cover them through an addendum or rider in their homeowners insurance policy. This will cover these from loss in a fire or perhaps even theft. Firearm related equipment is also considered. Reloading equipment, reloading supplies, anything related to a firearm.
The bottom line is that if you are a gun owner, it will likely have little impact on your homeowners insurance. You, however, may seek out additional coverage to insure yourself against the higher liability risks of owning a gun. If you have a large collection of guns, it should be insured like any valuable collection.
If you have questions or concerns, contact us. Our independent insurance professionals can help you find an insurance company with a higher tolerance for weapons if you own multiple guns or have a collection. Connect with us today to find a solution to your particular situation.