Things Your Kids Don't Want to Inherit From You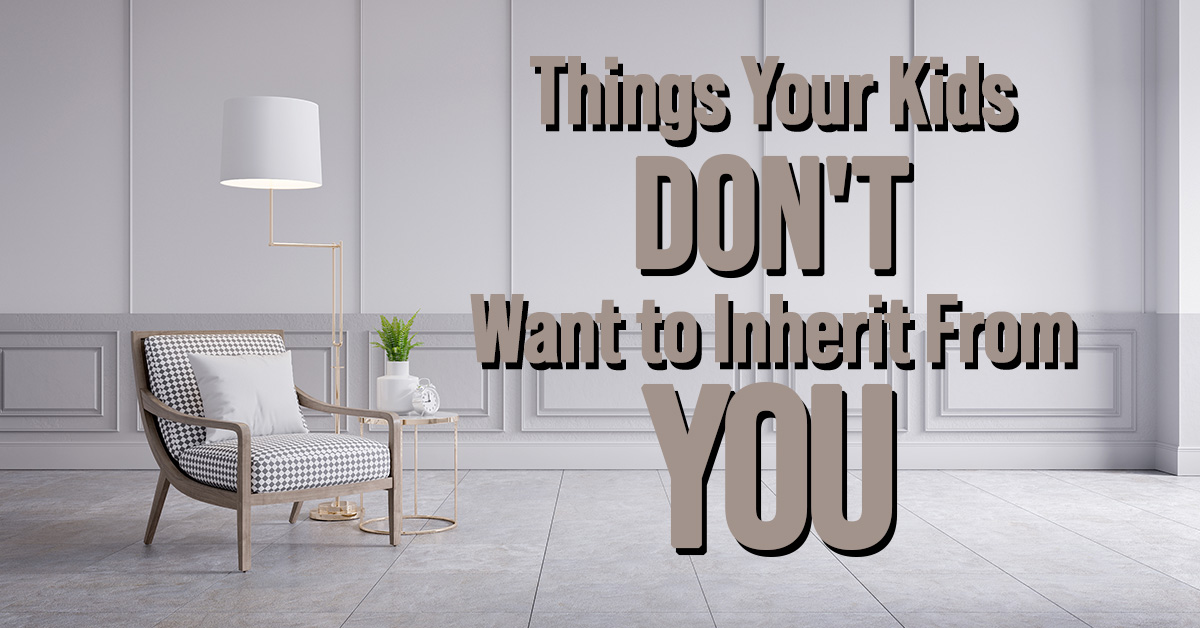 Things Your Kids Don't Want to Inherit From You
You don't begin to understand until you lose a parent of your own. Inheriting boxes and bins of stuff and being charged with going through it is not something most people look forward to.
Sure, there's the occasional family favorite photo or keepsake from a family trip decades ago, but if you want to do your adult children a favor, minimize the clutter they will be forced to go through. This may include some things you perceive as having value when they may not. Here are some of the things you don't need to worry about keeping.
Boxes of Old Photos
Boxes of old photos, especially unmarked, undated photos of scenery, are just going to be brutal. If you just can't bring yourself to get rid of that picture of Aunt Jane at the zoo, at least start with pitching the photos of mountains, sunsets, and beaches with no one in them. If you really want to be an exceptional parent, digitize the photos you have and leave them for your children in that format.
Bundles of Greeting Cards
You would think that saving all of those birthday and Father's and Mother's Day cards would show them how much they meant to you, and it probably did. They won't likely view it that way. They will see it as another way you can't get rid of anything and now you have placed the burden on them. It may be hard, but just toss them. After you read them one more time, of course.
China and Silver Plated Flatware
You can always ask, but no matter how long Grandma's china set has been in the family, those days are gone. There is little opportunity or inclination to use formal china, and silver-plated flatware is never as valuable as one may think.
Porcelain Dolls and Other Personal Collections
Odds are, unless you have a valuable collection of coins, jewelry, art, or antiques, your children likely won't appreciate the value of your collection or want to deal with it after you are gone. They just may end up feeling bad about getting rid of it and store it away.
You also don't want to leave your family any loose ends, questions about what you would have wanted for final services, or debt. Pre-planning and even a modest life insurance program can do that. Contact one of our independent life insurance specialists to get started,