What You Owe Your Employees and How Business Insurance Helps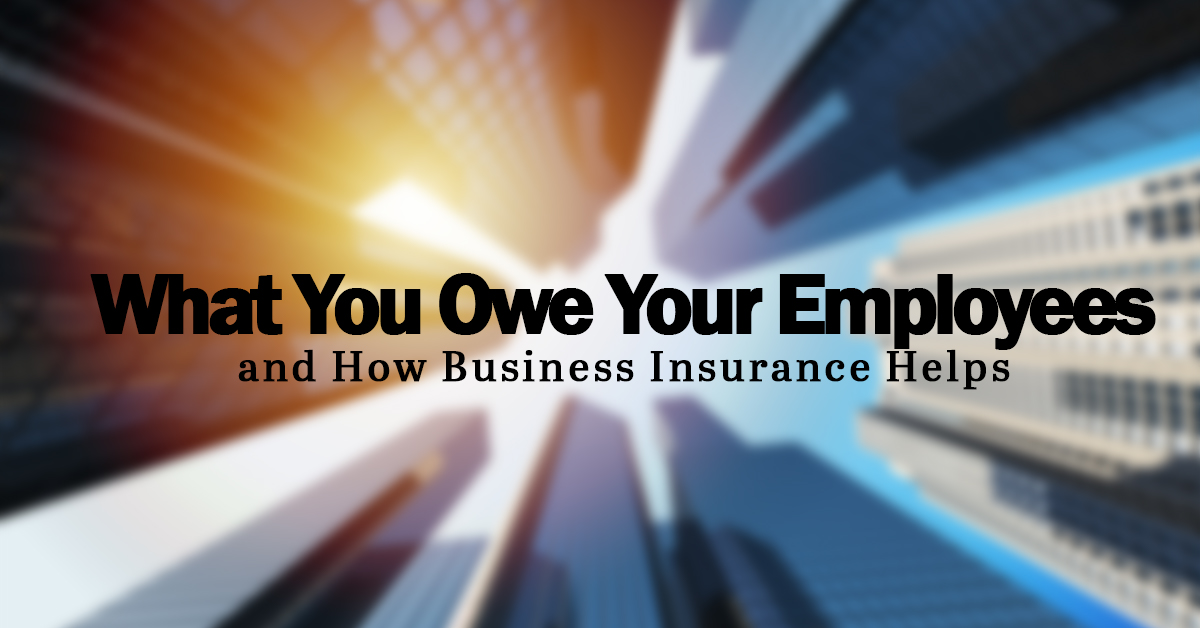 What You Owe Your Employees and How Business Insurance Helps
Employer/employee relationships have evolved through the years, and especially recently. More employers are discovering the value of terrific employee relations and how it relates to productivity. More employees are tele-commuting and working from home. Job satisfaction and balance seems to be a higher priority and employers and employees are finding common ground.
It is pretty clear that employees owe their employers a return on their investment in productivity and a superior effort. What, however, does an employer owe its employees? While any such list is sure to be somewhat subjective, here are some solid thought starters.
A Fair Wage
While what is "fair" can be up for debate there is little doubt that employees who are properly compensated may have fewer financial concerns and be potentially more productive. They also may have a higher loyalty level.
A Safe, Secure Workplace
This issue has come to the forefront with the recent pandemic. Traditionally, employers have the responsibility to provide a safe and secure environment for employees and may be held legally responsible if it is proven not to be.
Workers' Compensation
Employers are obligated to secure workers' compensation insurance to protect employees should they become injured in a work-related incident. This insurance also protects employers from potential legal action associated with an at-work accident.
Access to Information About Employee Rights
Employers owe it to employees to be upfront about their rights. Legally, this can be accomplished by the posting of certain notices in the workplace explaining these rights.
Reasonable Access to Have Complaints Heard
Most employers would agree that employees should have the right to have complaints heard. This helps foster a better employer/employee relationship and builds trust and longer-term employment.
New generations bring different priorities to the workplace. What was important to one generation may have little to no significance to another. It is always, however, important to build solid employer/employee relations to build a functional, productive organization.
If you have a small or large business, we can help you protect your organization with an efficient, affordable business insurance plan. Contact us to discuss your business and your goals. We look forward to assisting you.