The Value of a Brand Name in Business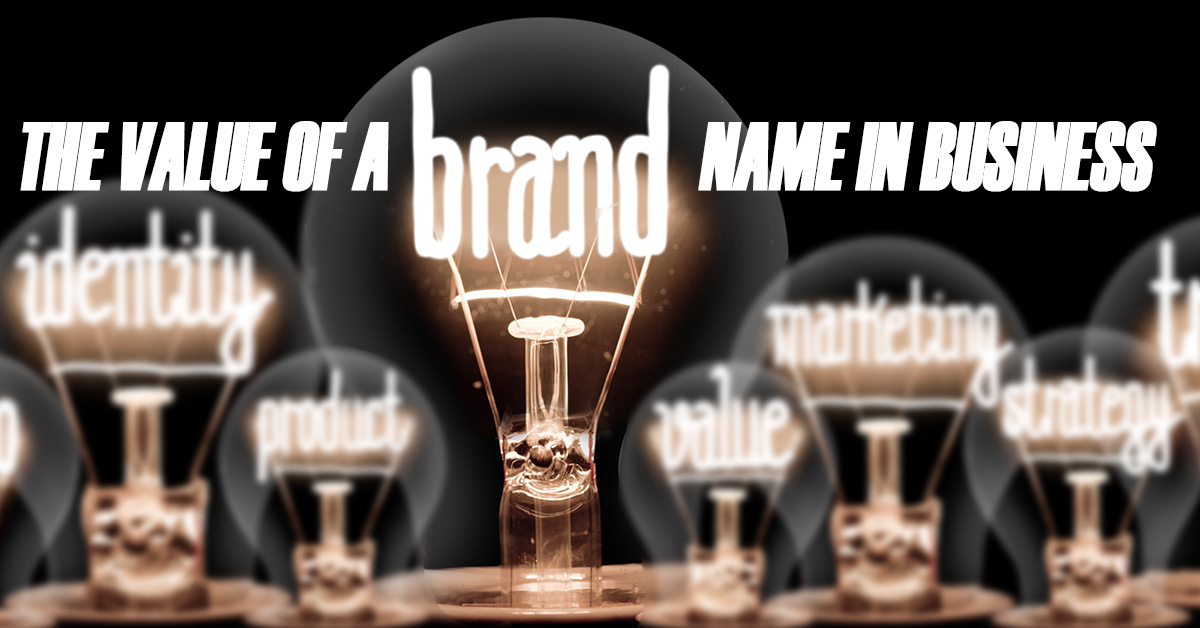 The Value of a Brand Name in Business
To appreciate the value of a brand name, all one has to do is think of a few and take a moment to see how you feel about or connect with that brand. Think about Rolls Royce or Mercedes Benz or even Cadillac. Odds are you will conjure up images of expensive, upscale vehicles that are well-made. Thinking about Costco or Sam's Club or an outlet mall and you may envision bargains, cheap or wholesale prices.
The reality is, we all have or are perceived, to some degree, as a brand. Even individuals. You have that friend who is cute, the one who is funny and the one who is perpetually late.
Yes, your small business is building a brand.
This is why it is so important to be intentional about creating the brand, or perception, you want your business to have.
Do you want your business to be perceived as an expert? Do you want your potential customers to see you as friendly, affordable or fast and efficient? How important is being trustworthy and to stand behind your work? The list of desired qualities can go on and on.
The point is that YOU should decide and steer your company to that desired reputation. If you don't, your competition or customers will decide for you.
Building your brand starts with deciding who your target market is and how you want them to perceive you. You can't be all things to all people. You need to decide whether you are more like Brooks Brothers or WalMart. You can choose whether you want an image of an upscale, fine dining eatery or a family burger place. Keep in mind, neither is necessarily bad. Not making the choice, however, can impede your business.
Beyond inventory, equipment, customer lists and real estate, businesses have an asset that often goes underappreciated. That is their reputation and brand name.
When it comes time to value your business, you may be surprised to realize how much that can be worth.
Are you adequately defending your business against losses from disasters and liability claims? This is potentially critical when your reputation is at stake. Business and Business Liability insurance can help. Contact us to discuss your company and how affordable business insurance can help bring you greater peace of mind. Don't decide to say no without knowing. Get a no obligation business insurance quote today.