Do You Remember These "One Hit Wonders?"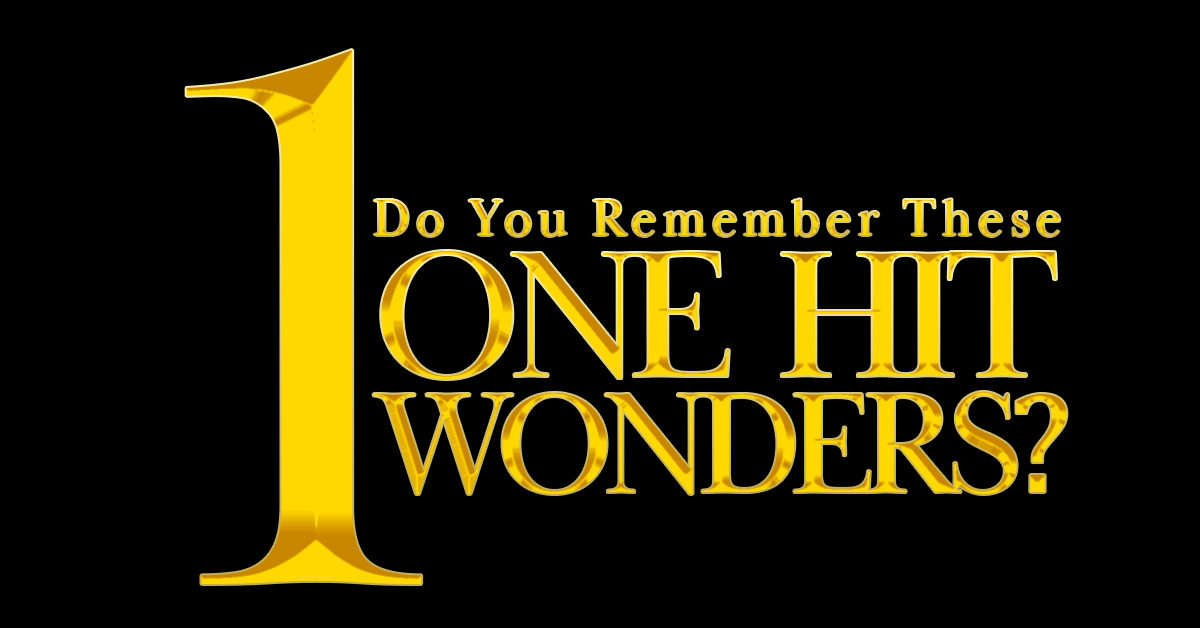 Do You Remember These "One Hit Wonders?"
When it comes to music, a one-hit wonder is an artist that has a successful hit without a follow-up hit. Throughout the years, they have ranged from unique, novelty songs to major hits that have become the anthem of a generation. Here are some one hit wonders and just a bit about their background.
"Who Let The Dogs Out" – Baha Men (2000)
This Bahamian group may have had only one hit, but they have won over 25 Gold and Platinum Awards, a Grammy for the Best Dance Music Song and a Billboard Award. They've also been around for a while, first formed in the 1970s and still active. Even today if you yell "Who let the dogs out?" you are likely to get a response of "Woof, woof, woof, woof, woof." Along with some odd looks, of course.
"Come On Eileen" Dexys Midnight Runners (1982)
You'll recognize this familiar tune after just a few seconds. Dexys Midnight Runners (without the apostrophe) is an English Band that took its name from dextroamphetamine, a recreational drug taken to provide enough energy to dance all night long. Or at least enough to get through a one hit wonder.
"I'm Too Sexy" Right Said Fred (1991)
Right Said Fred is actually a set a brothers, Fred Fairbass and his older brother Richard. Fred is now in his 60s and continues to pursue his second big hit. Maybe he should try "I'm Too Sexy for AARP".
"Ballad of the Green Berets" Sgt. Barry Sadler (1966)
In the mid 1960s, support was still strong enough for the Vietnam War that a military ballad sung by an active serviceman skyrocketed to #1 on the charts. The Pentagon sponsored a 15-month tour after the success of the song.
"Whoomp" (There It Is)" Tag Team 1993
This mega hit reach 4x platinum level on the charts, and is thought to be one of the most popular one hit wonders of all time. An easy to remember chorus is probably one of its selling points.
"Mickey" Toni Basil (1981)
From Philadelphia, Toni had a very successful career as a choreographer, working with The Talking Heads, Tina Turner, David Bowie, Bette Midler and more. She is perhaps best known for her cheerleading-themed classic Mickey. Not exactly thought-provoking, but certainly catchy.
Virtually every generation has had its share of one hit wonders. We won't know the next ones however, until they don't have another hit. Mind blown.