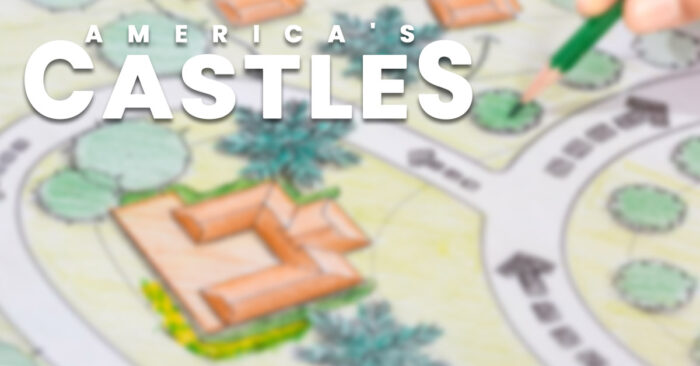 America's Castles
America's castles have drawn so much interest that they were the subject of a documentary-style series on the A&E Network from 1994 to 2005. The series explored some of our most-unique structures across the country and what led to their construction. Some have been built in interesting and unusual locations. Here are a few.
Biltmore Estate, Asheville, North Carolina
Perhaps the most famous of America's "castles" Biltmore is a mansion constructed over six years in the late 1800s. While the average American home may be 1500 to 1800 square feet, Biltmore boats over 175,000 square feet and is the largest privately owned home in the U.S.
The Boldt Castle, New York
This Alexandria Bay, New York castle was built by hotel magnate George Boldt for his wife. Using the craftsmanship of over 300 stonemasons and carpenters and imported Italian marble, Boldt began construction in 1900, but his wife did not live long enough to see its completion. Neither did Boldt. The castle remained incomplete until some 70 years later. Today it has been restored and its location on Heart Island in the 1,000 Lakes Region of New York makes it a perfect locale for weddings.
Hearst Castle, California
The Hearst Castle sits beautifully and proudly on a hill overlooking San Simeon, California. It was built over 28 years between 1919 and 1947 for newspaper tycoon William Randolph Hearst. Hearst Castle is actually 4 buildings built on 127 beautiful acres with lush terraced gardens. The castle has 165 rooms.
The Breakers, Rhode Island
Built by the legendary Vanderbilt family, in the late 19th century, The Breakers was constructed at a time when Newport Rhode Island was considered the coastal playground of America's richest families. It was beautifully constructed and looks like it is right out of a storybook.
It is said a person's home is their castle, so whether your "castle" is a 1500 square foot Cape Cod-style home or a 2200 square foot Victorian, insure it with sufficient homeowners' insurance from one of our independent agents. Homeowners' insurance can be the forgotten policies for homeowners, and that means your coverage may be outdated, overpriced, or you may even be underinsured. Contact us today your you home insurance review and price quote.