Get Your Leaves Out of the Gutter!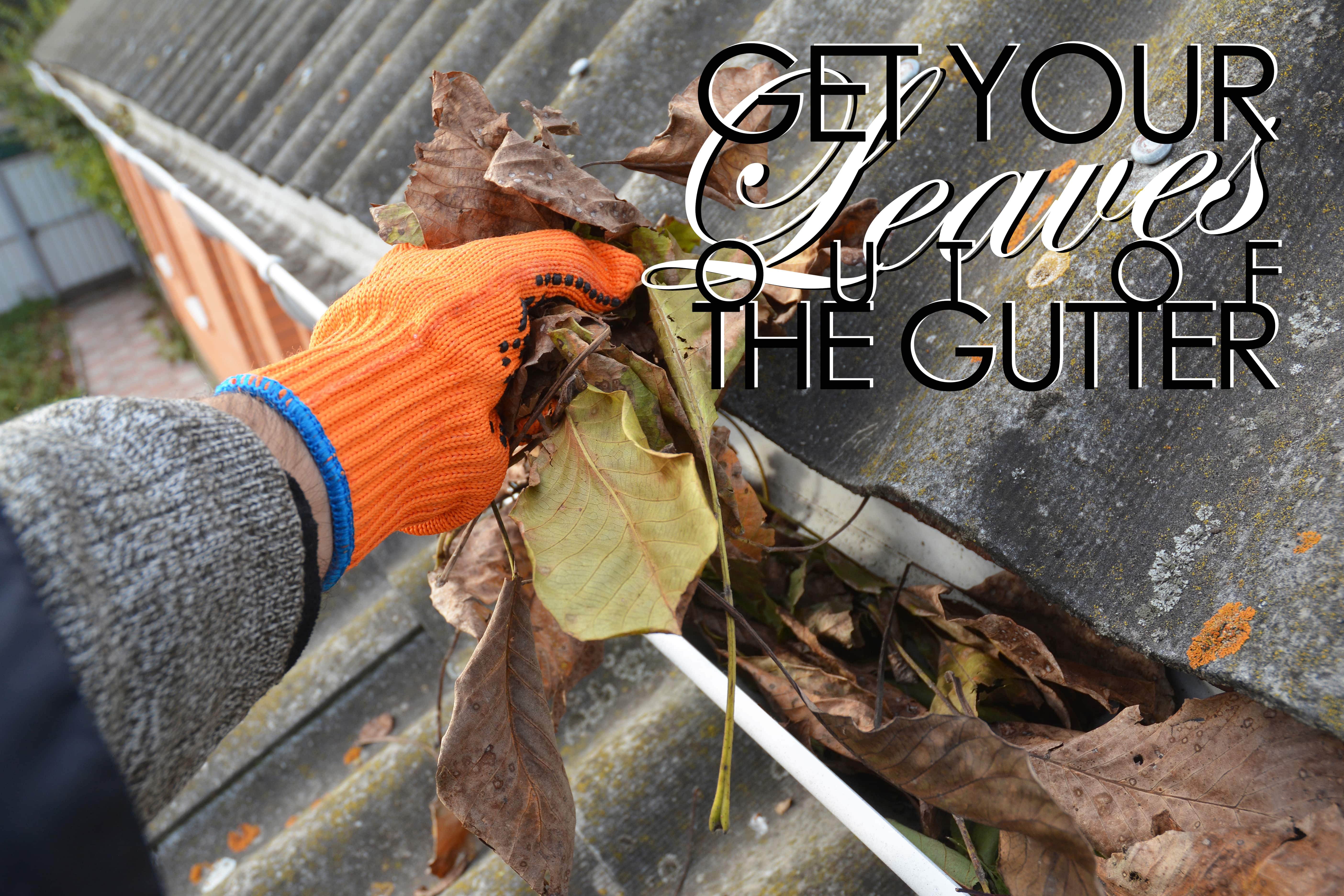 The weather is growing colder, the leaves are falling from the trees, and your gutters are getting full. When is the last time you cleaned your gutters?
            What's the point of gutters anyway? Gutters redirect the rain that is falling on your roof. Instead of rain pooling around your home, gutters direct rain away from the home to an area with good drainage. This prevents erosion and the potential destruction of your foundation.
Why should I clean my gutters? As the leaves fall, and after storms, your gutters will be full of leaves, branches, and other debris. This clogs your gutters which prevents the water from properly draining.
How do I clean my gutters? You'll need a ladder, a shovel, a pair of gloves, a hose, and possibly some caulk.
Make sure your ladder is secure on the ground. Find a level area of ground to do so. If possible, have someone hold it in place for you as a safety precaution.
You can begin by clearing out the larger debris using your gloved hands. This is the quickest and most efficient way.
Under the large debris will be smaller, more compacted things like mud. Using your shovel, scoop out the mud. If you have downspout strainers, now is the time to clean those as well.
Using your hose, rinse your gutters out completely, moving towards your downspout.
You can insert your hose up into the downspout to ensure there are no clogs.
If your gutters are leaking at the seams, using your gutter caulk, seal these areas.
FYI: There are gutter screens that you can find at your local hardware store. They are easy to install and will help prevent large debris from getting into your gutters, for easier cleaning.
How often should I clean my gutters? At least twice a year is highly recommended.
What happens if I don't clean my gutters? If you don't clean your gutters, here are a few potential things that could happen to your home.
Foundation Damage
Roof Leaks
Rotted Wood
Insect Infestation
Basement Leaks
Failure to do proper home maintenance could result in a loss not being covered by your insurance. Always mitigate the risk of a loss.