Bigfoot and the Inception of Monster Trucks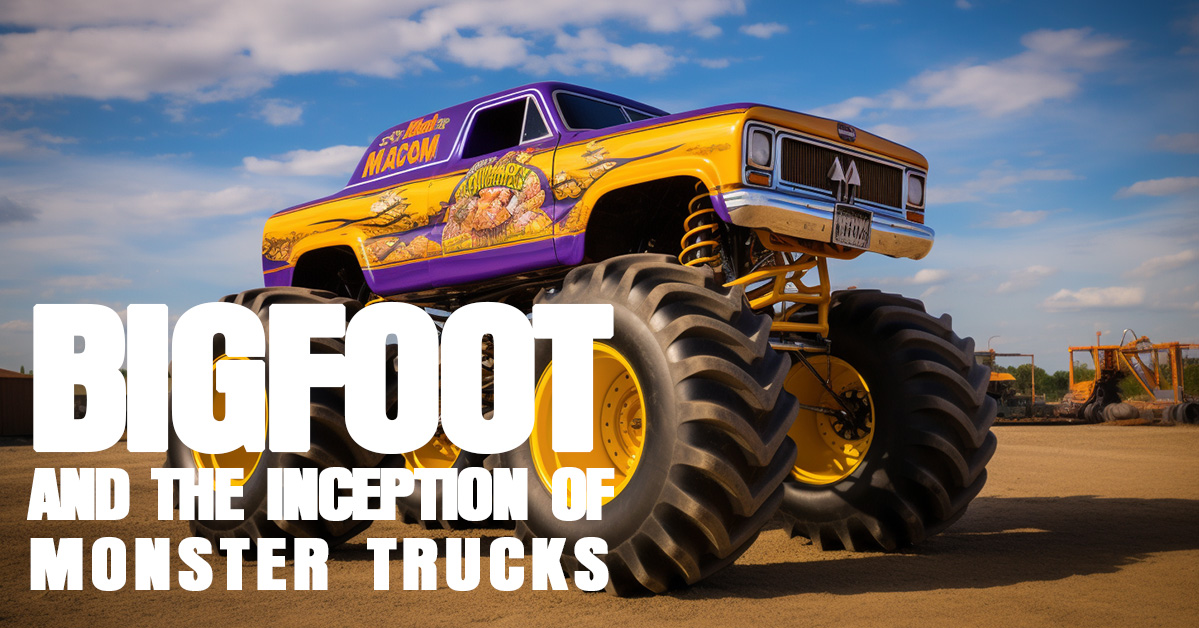 Bigfoot and the Inception of Monster Trucks
Today, Monster Jam shows fill stadiums across the world over 300 times a year. The events, known for their giant monster trucks, involve tons of dirt and dozens of junk cars for the mechanical beasts to crunch, climb, and soar over. These spectacles, however, can trace their history to the creation of a modified pickup truck, created as a promotional vehicle for a parts store in Missouri. Monster truck madness all started with Bigfoot.
The OG Bigfoot was a 1974 Ford F250 pickup that was converted with large tires, bigger axles, and a raised chassis. What started as a fun and interesting promotional project kept growing and growing. As drive trains and pieces broke, they were constantly replaced by bigger, heavier, and more durable parts. By 1979, Bigfoot had evolved into the nation's premier monster truck. It was making national appearances, had fan clubs, and was making money through licensing deals. Others took notice.
Chevrolet came up with USA-1 to challenge Bigfoot, with some success. Monster truck racing became a thing. In 1983, USA-1 and Bigfoot took their feud to national television with an episode on the popular That's Incredible show. The pair would continue as rivals through the 1990s.
Bigfoot is used mainly for displays and special events. There are actually five Bigfoot models on tour today, with seven drivers on the team. It still wows crowds across the country and is a fan favorite.
Modified, customized, and raised trucks are almost commonplace on the roads today. Some of these "daily drivers" could compete with the original Bigfoot. Owners are certainly making significant investments in their trucks through lift kits, massive bumper upgrades, larger rims and tires, and LED lighting.
If you have a lifted, modified pickup truck, make sure it is properly insured to protect your investment.
Our independent car insurance agents can search our network of companies to find specialized coverage for your vehicle. A standard insurance policy may not be enough for your modified truck. Contact us today for your free quote. We can keep you truckin' on!