Let's Focus On Outside Living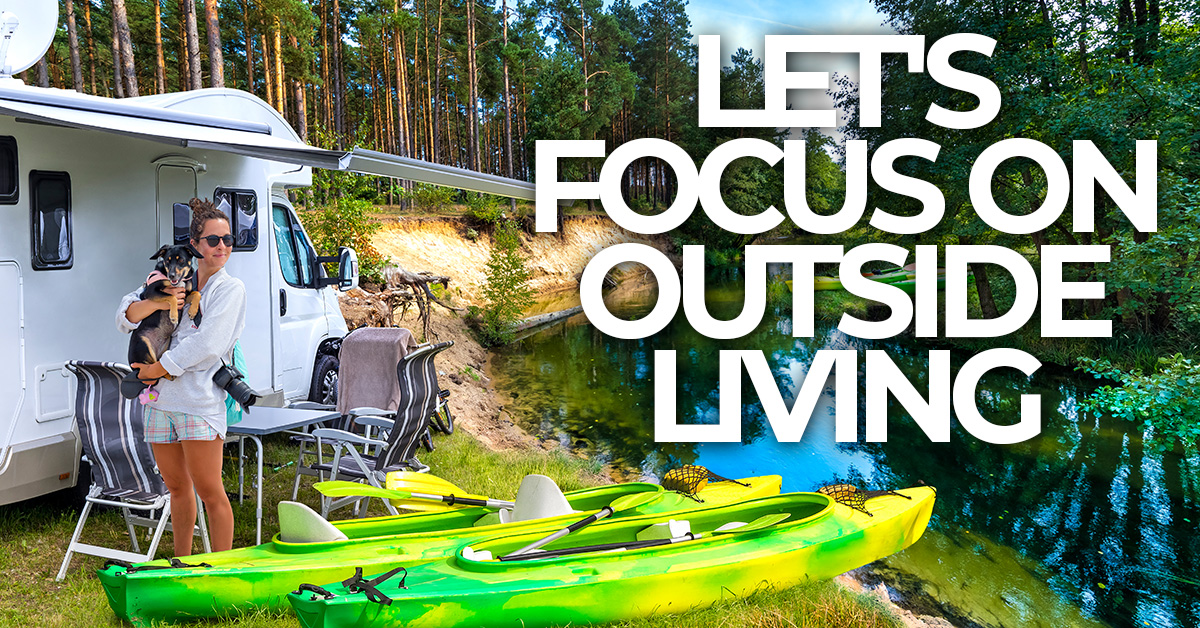 Let's Focus On Outside Living
It is reasonable to expect that you think about the cost of spending far more time inside and thinking about the interior of your homes than the outside. Upgrades to kitchens and baths are far more common than exterior upgrades. There's a lot that can be done, however, when you focus on outside living.
Creating an Outside Room
A place where many start improving their outside life is by creating an outside room or defined space or spaces. This could include a sunroom, a cement patio, wood or composite decking, or other options. This depends on how you intend to use the space, be it for dining, entertaining, grilling out, or family gatherings.
Landscaping
Landscaping is the decorating of your outside space. Trees, bushes, flowers, mulch, pavers, and more add to the aesthetic appeal of the space. The decision to landscape and how much should be done can depend on your own skills, budget, and personal tastes. Generally speaking, landscaping outside space provides significant value.
Furnishings
Choosing quality outdoor furniture that fits your lifestyle is crucial in creating an outdoor space you and your family will fully enjoy. Imagine how you view your space being used and choose furnishings that can fulfill that vision.
Focal Point
Depending on the space available, you may want to consider adding a visual focal point to your backyard. It may be a bench, a birdbath, a rock garden, a small pond, a fountain, or even a gazebo.
Other Features
There are more conveniences and comforts available for outside space than ever before. Modern outdoor propane heaters, shelters and shades, umbrellas, propane fire pits and more. If you have the budget, you can even construct an entire outdoor kitchen.
Lighting
To fully enjoy your outdoor space, you'll want to maximize the time it can be used. This can bring some modern, efficient lighting to accent and illuminate your space. From ground level garden lighting to hanging lights and flood and spotlights, lighting can extend the use of your space.
If you wish to enjoy your home more, make better use of your outdoor space. Your efforts may pay you back several times over.
Part of your mission as a homeowner is not only to improve your property but to protect it. This includes making sure your homeowners' insurance is sufficient and up-to-date. Our team of independent insurance agents can review your coverage and provide an updated price quote. Get the peace of mind you deserve with a home insurance review. Connect with us to get started today.