5 Good Reasons to Review Your Auto Insurance Regularly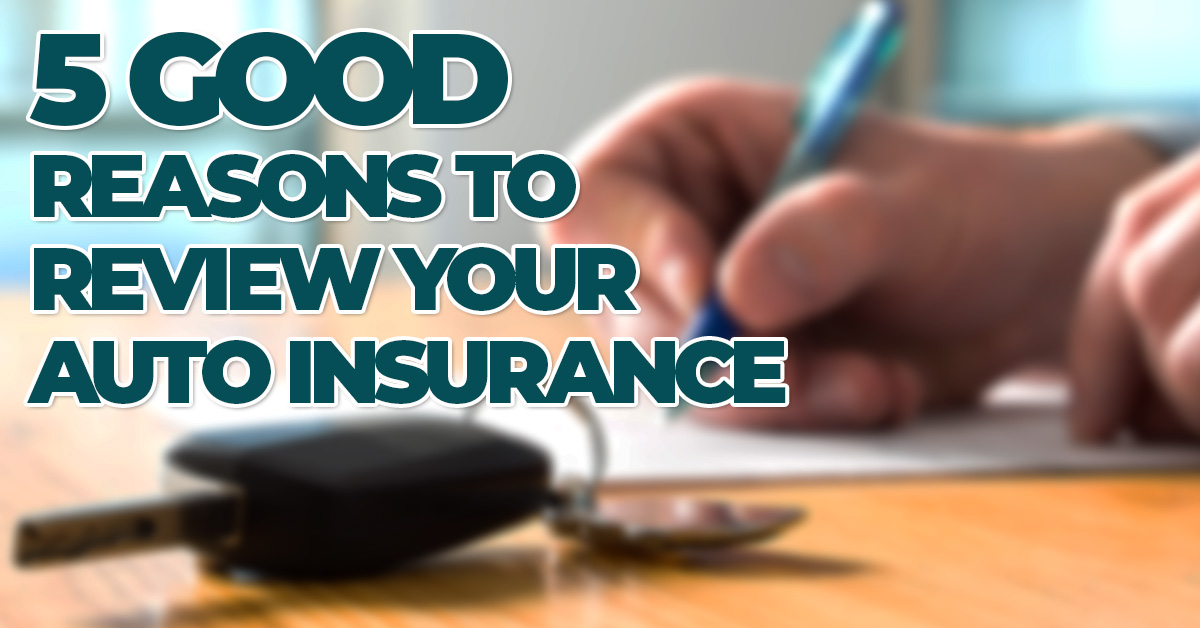 5 Good Reasons to Review Your Auto Insurance Regularly
You've probably seen us encourage consumers to review their auto insurance and compare rates regularly. The reasons? Things change, and you may be paying too much or have gaps in your coverage. What could change to impact your auto insurance rates?
Your Age
Younger drivers, in particular, can benefit from getting some experience behind them. This often leads to cheaper insurance rates over the first decade of driving. If you are a younger driver or have one on your policy, be sure to look over your policy regularly.
Your Driving Record
Remember that speeding ticket you got or accident you were in three, five or seven years ago? Those incidents could be falling off your driving record. This could reflect favorably on your car insurance rates.
Your Marital Status
Many auto insurance providers have determined that married drivers tend to be more responsible than single ones. This could mean that you may be eligible for a lower premium should you get married.
Companies Adjust Rates
Insurance companies may adjust rates based on their own experience. Some companies may have experienced a lot of claims and need to adjust rates upward, while others may experience fewer losses. Comparing rates from different companies could pay dividends.
It is The Best Way to Determine if You are Overpaying
How would you know if you are overpaying or not for your car insurance unless you compare? Comparing rates and premiums from different companies is the best way to ensure you are getting value. Our independent insurance agents can help.
Because we are independent agents, we are not locked into offering the products of just one company. We have a network of insurance companies we can turn to, so we can show multiple rates and coverages. You make the final decision.
Auto insurance is not like fine wine. It may not age well. Connect with us for your no cost, no obligation automobile insurance review and price quote today!