Things You Need to Be Thinking About When You Turn 40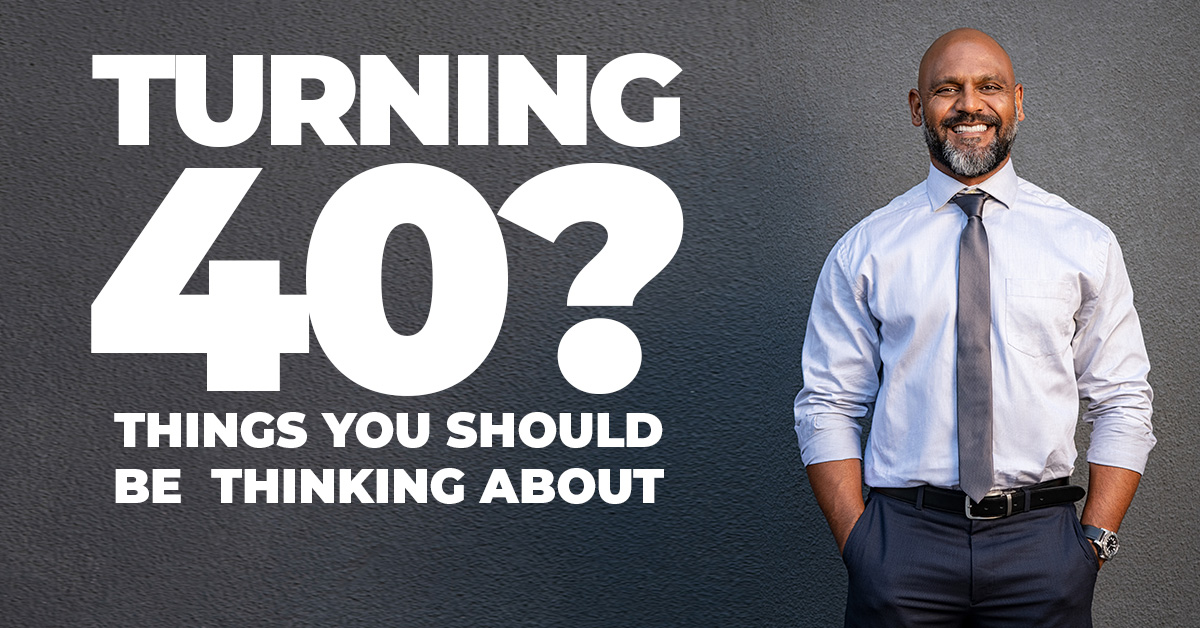 Things You Need to Be Thinking About When You Turn 40
Over a century ago, it wasn't uncommon for people to marry in their teens. As time passed, people began getting married a bit later, into their early twenties. If a woman wasn't married by her late twenties or early thirties, women were called "spinsters," and men were often referred to as confirmed bachelors. Today, it is not uncommon to see couples remain unmarried until their 30s, if at all. People are starting families later in life and buying homes when they are older. One thing one shouldn't forget, however, is that life expectancy hasn't changed dramatically. While 60 may be the new 50 and 59 may be viewed as the new 40, the fact is, the clock is ticking. This is why, when you turn 40, you need to start seriously focusing on these things.
Your Children's College Education
When you turn forty today, you may have a toddler or a teen, but if you have children at all, you are entering your peak earning years and should be executing a college savings plan for your children.
Retirement
Like it or not, you are getting as close to retirement as you are to your first job. At 40, there's still time to build a retirement program, but if you haven't started, it's time to get on the gas.
What Happens When You Are Not Around
In your early forties, if not earlier, you should be planning for a time when you may not be around. Will your spouse be able to maintain a household? Will children be able to afford college? How will your bills and final expenses be paid? How much of a burden do you want those left behind to carry?
It is time to review what life insurance you have and how much you should have to take care of those you love.
Is life insurance fun and exciting? Hardly. Is it a point of conversation while playing golf or poker? Not likely. But it is the adult thing to address. Our independent insurance agents can help you do just that. It is quick, simple, and likely more affordable than you may believe. Contact an agent, answer a few questions, and they will search for a network of life insurance companies willing to earn your business.
You should do it for your family. You should do it for yourself. Connect with us today.