The New Race for Horsepower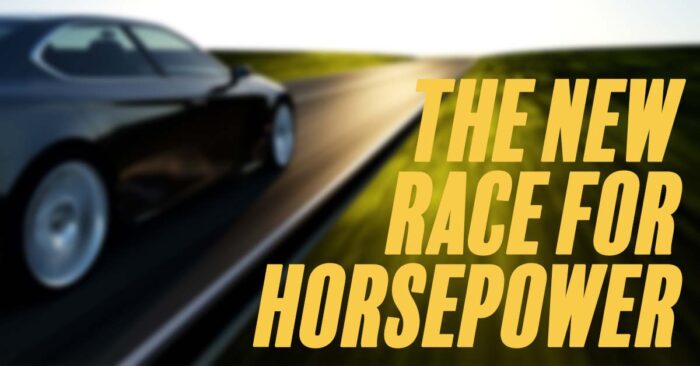 The New Race for Horsepower
Horsepower has always been a selling point for cars. From the early days of production through the fifties, sixties and seventies, manufacturers, mostly responding to consumers, have taken the approach that more is better. The search for horsepower helped fuel America's fascination with auto racing. This was particularly true in the late sixties and early seventies "muscle car era" when gas was cheap and free flowing.
Soon, however, Miles Per Gallon (MPG) became as important as Horsepower (HP) and then the focus became on fuel efficiency.
In recent years, however, the focus has once again been on increasing horsepower, both in combustion and hybrid engines.
To put this into perspective, today's average sedan generates somewhere between 200 and 275 horsepower. This is plenty for average daily commutes and vacation travel.
That is dwarfed, however, by what is available from combustion engine cars that are coming right off the production line.
The 2021 Jeep Wrangler Rubicon now has an engine that can generate 470 hp. The 2020 Camaro ZL1 generates 650 hp. The 2021 Dodge Challenger and Dodge Charger Widebody Hellcat Editions pack 717 horsepower. Climb aboard a 2020 Ford Mustang Shelby GT500 and experience 770 horsepower. The 2021 Dodge Challenger SRT is one of just a few American production cars that can produce in excess of 800 hp, at 807 horsepower.
Electric and Hybrid cars are now generating even more astounding numbers. EV cars are producing horsepower numbers in excess of 1,000 with zero to 60 times of less than two seconds.
This new race for power comes at a price both at the dealership and at the insurance company. Before pulling the trigger on the high horsepower purchase, be sure to check with your independent insurance agent to see its impact on your car insurance premiums.
Of course, checking insurance rates before any new car purchase can be a money-saving idea. It can also eliminate some surprises after your new car purchase. We would be happy to help.
For a no obligation price quote, contact us.