Practical Gifts for Singles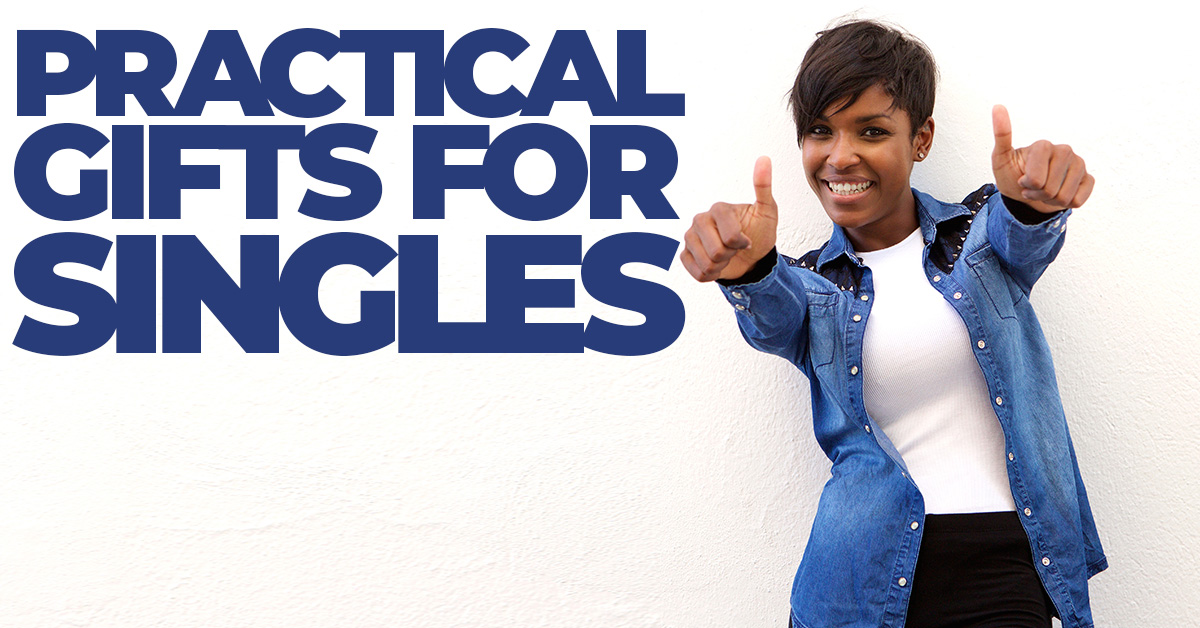 Practical Gifts for Singles
Buying a gift for a single person can be a challenge, especially if you have been married for a while. Even unmarried people, however, can appreciate the value of practical gifts, especially if they are just getting started in life. Here are some practical gift ideas for singles.
A Travel Bag or Nice Backpack
Luggage used to be a traditional gift for singles and college grads, but today, they are more likely to use a travel or carry-on bag or even a nice quality backpack. That old college backpack may be showing its age by now!
A Starter Tool Kit
A nice little tool box with some quality "starter" tools could be handy for years to come. It doesn't have to include anything exotic like a set of socket or Allen wrenches but be sure to include a hammer, set of screwdrivers, pliers, wrenches and an assortment of nails, wall-hangars, and electrical tape. They'll think of you every time they use it.
Gift Cards
Of course, gift cards are the Swiss Army knife of gifts, useful for just about everything. Try to choose a gift card that is versatile and one that may be used at multiple locations. Gift cards are just a bit "warmer" as a gift than cash.
Automobile Safety and Emergency Equipment
They may rarely be used, but when needed they can be a lifesaver. There are several choices here including a portable air compressor to fill up leaking or flat tires, battery jumper cables or even a portable back-up battery charger. They may even appreciate an automobile club membership if they are not already enrolled.
Practical gifts may not always be exciting to buy, but they sure are useful when needed. Insurance is similar. It may not be your ideal way to spend time, but getting the right coverage at an affordable price is critical. It's a practical gift you can give yourself! We can help. Just take a few minutes to call us, and we'll do the shopping for you. Auto, home, life or business insurance, put our team to work for you!