"Do Women Live Longer Than Men?" and Answers to other Other Life Insurance Questions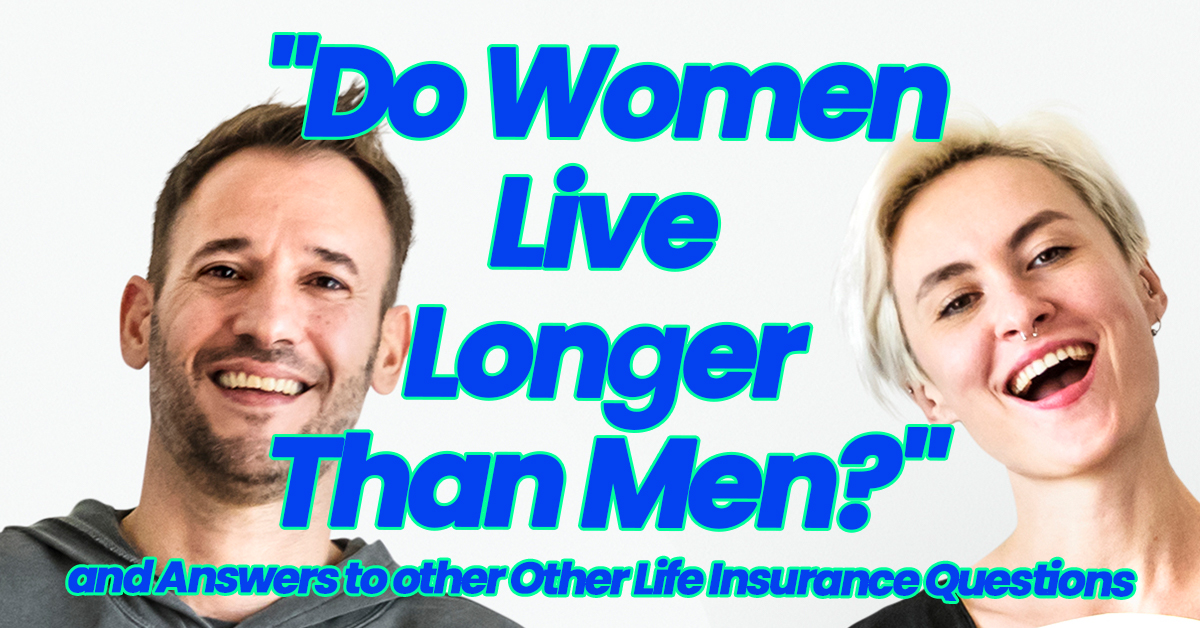 "Do Women Live Longer Than Men?" and Answers to other Other Life Insurance Questions
While many comedians will have clever answers as to why women live longer than men, the fact is they do. Worldwide, the average lifespan for women in 72 years old while men live to 70 years of age on average. In the United States that difference is a bit more dramatic. Women live to an average of 81.1 years of age with men living to 76.1 year old. This is why, on average, life insurance premiums for for women tend to be less than for men.
But gender is not the only aspect that impacts life insurance rates. Here are some answers to common life insurance questions.
Can I save on life insurance by quitting smoking?
Absolutely. You'll not just save on the cost of cigarettes but those who have quit smoking can save hundreds of dollars annually on life insurance premiums, especially with policies of larger face amounts. Some companies offer increasing savings the longer you have quit smoking, with savings peaking out after five years when most will consider you a "non-smoker".
When might my hobbies impact life insurance premiums?
Your premiums will be impacted by participating in risky hobbies that can include SCUBA diving, back-country skiing, mountain climbing, skydiving/hang gliding and motorsport racing. The reasons should be reasonably obvious.
Am I too Short for my Weight?
If you are, it will likely affect your life insurance rates. Body weight, build and BMI significantly impact mortality rates. If you are having trouble getting taller you may want to try losing weight instead.
Can comparing life insurance rates make a difference?
Absolutely. It is why working with an independent life insurance agent can make such a difference. Independent agents are not locked into just representing the products of one company. Instead, they have access to multiple companies and compare rates and coverage. This can result in rates that may be preferable for your specific situation.
If you are looking into life insurance, we invite you to contact one of our independent agents with your questions. Request a no-obligation quote. Should you like to proceed, we can help you secure the desired coverage. If you are unsure of your current coverage, connect with us for a free insurance review. We look forward to helping you get the most from your life insurance dollar.