Becoming a Pro in the Produce Department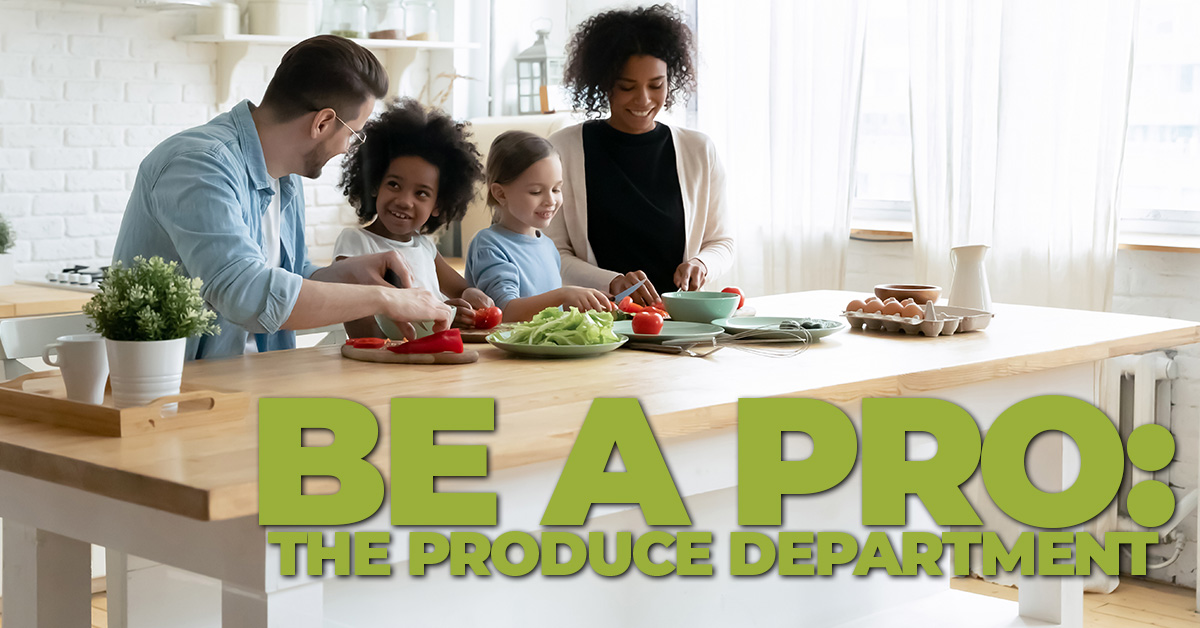 Becoming a Pro in the Produce Department
Have you ever wanted to be a Master of the Melons, a King or Queen of Cabbage or a Boss of Bananas? Do you want more confidence when choosing fruits and veggies at the grocery store or just want a conversation starter in the produce department? Here are some tips to improve your skills on your next visit to the grocery store.
Watermelons
Whether the watermelon you choose is oblong or round, first make sure it is symmetrical. Check the resting spot where it grew on the ground, making sure it is not too light, or it will be unripe. Avoid melons with damaged rinds. Finally, you can try the thumping test. When you tap on the watermelon it should sound firm but slightly hollow. If it sounds too hollow, it could be overripe.
Avocados
You don't have to be a produce whisperer to find perfectly ripe avocados. Just start by purchasing them close to the time of use. Scan the bin and avoid the lightest and darkest ones. Bypass bruised ones. Hold the candidate in the palm of your hand and give it a slow but firm squeeze. Avoid pressing in with individual fingers. The avocado should have a slight give to it but not be squishy. Grab it, run home with it and prepare it before it changes its mind.
Bananas
In the case of bananas, you can usually judge a book by its cover. The peels tell you most of the story. Greener peels translate to a rawer fruit with less flavor. Darker skins will mean ripe or overripe fruit that is sweet. Most people prefer bananas with just a few brown spots, but the problem is not all bananas produce brown sprouts as they age. Avoid bananas with woody stalks and with skins that appear to be thick and tight.
Asparagus
If you have a fear of asparagus, here's the cure. Pick bundles of the same length and thickness. Choose a bright to darker green color. Darker or purple spots on the tips are fine. Choose tips that have not bloomed or blossomed and are still relatively tight. Choose stalks that are firm, and you should be good to go.
Choosing fruits and vegetables doesn't have to be difficult, nor does finding quality insurance coverage at a great price. In fact, we'll do the shopping for you! Contact us for a no-obligation quote on life, auto, homeowners or business insurance. Our independent agents can shop our network of companies to find you the best value. Even getting started is easy. Just contact us today.