Addressing Some of the Most Uncomfortable Topics in Life Insurances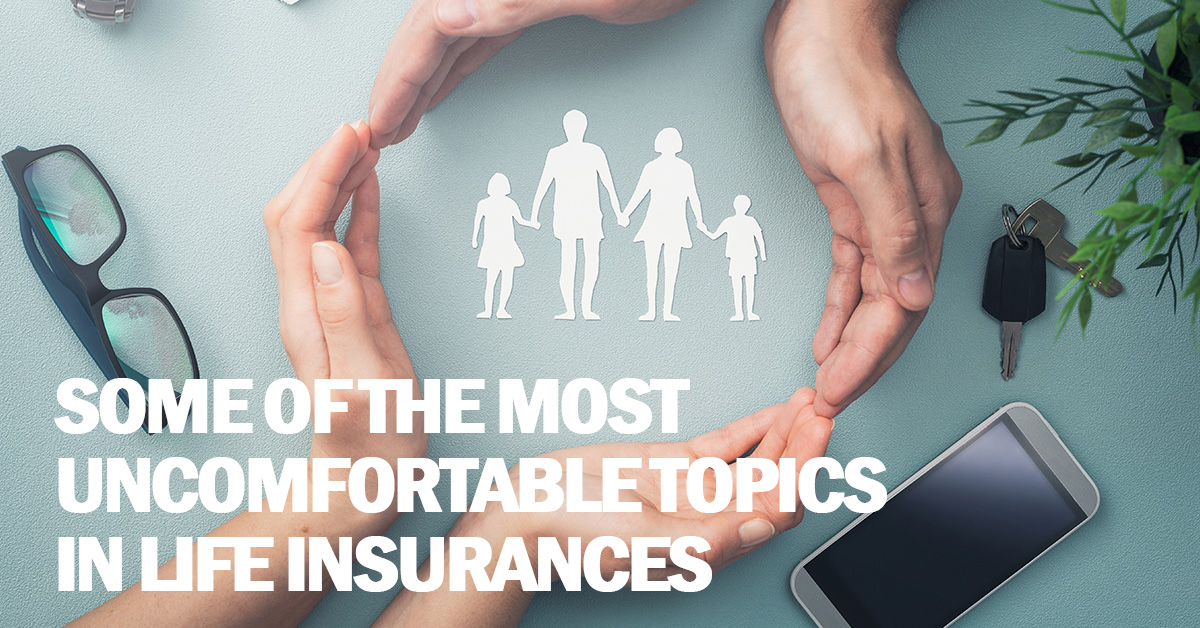 Addressing Some of the Most Uncomfortable Topics in Life Insurances
Having an independent life insurance agent assist you through the purchase of life insurance has many benefits. One is that you have access to a knowledgeable professional to answer your questions…even the difficult ones. Here are some of the more difficult topics involving life insurance.
Does Life Insurance Cover Suicide
While specifics can vary from policy to policy, most will pay death benefits in instances of suicide if the policy has been in effect for two or three years. Payments, however, could still be denied or contested if the insured was involved in dangerous behavior not disclosed on the application. Payments to a beneficiary could also be denied if the insured was diagnosed with or was being treated for depression at the time of application and that was not disclosed.
How Old Is Too Old?
A major factor in determining the cost of a life insurance policy is age. This can make it increasingly expensive as one ages. At some point, it may become too expensive. Some companies specialize in writing life insurance policies for seniors. Many companies do have an age limit, however, and that is frequently 85 years old.
Can You Still Get Life Insurance with Pre-Existing Medical Conditions?
Of course, health is a factor in determining if you qualify for life insurance, but that shouldn't stop you from looking. Those with high blood pressure, diabetes, and even those with cancer have qualified. Rates may be higher, a medical exam may be required, and there may be other conditions affecting the policy, but you are still encouraged to contact one of our independent agents to assist you.
Life Insurance on Babies and Children
We are often asked if life insurance can be placed on a baby or child. Not only is it possible, but it can be a valuable way to build equity for the child as they age. A whole life or permanent life insurance policy can build value, and the child can take ownership of the policy at 18 or 21, or cash in the policy to use for college or a car. Often, grandparents will buy life insurance for their grandchildren.
"I'll Be Dead Anyway"
We hear this a lot, often accompanied by a nervous laugh. Life insurance is not for you; it is for those you love and who love you. It may be uncomfortable to contemplate your death, but dismissing it isn't productive.
If you have questions about life insurance, please reach out to us. We will be happy to provide answers and even search our network of companies to get you a price quote. We look forward to assisting you.