Five Cents a Week for Life Insurance? Wait…There's more!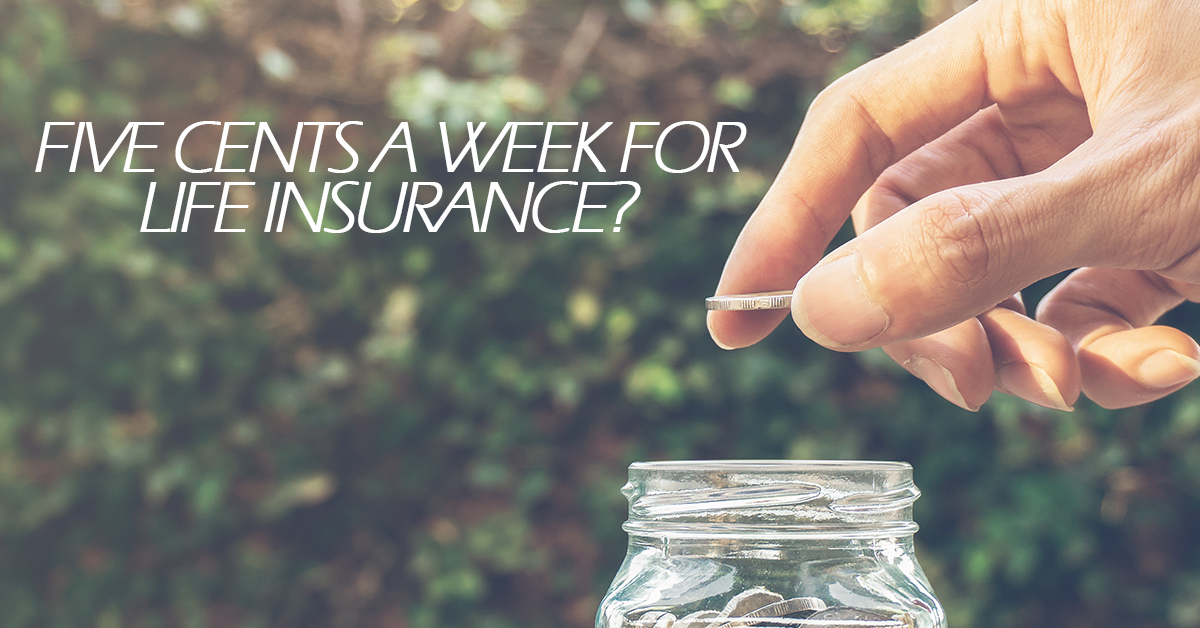 Five Cents a Week for Life Insurance? Wait…There's more!
Have you ever talked to an older person about what things USED to cost? Your parents or grandparents may have bought a new car for a couple thousand of dollars or a home for $20,000. Gas used to be priced at 19.9 cents a gallon and bread at 10 cents a loaf. Not only were prices lower but service levels were different. Gas was pumped into your tank for you and checking your oil and cleaning your windshield was routine. You may even have received a premium for buying gas at a certain station like a game piece, glass or stamps to save for gifts. It wasn't just gas either. Bread and milk was frequently delivered to customers doors and doctors made home visits.
Even life insurance has changed dramatically. Would you believe that, in some cases, life insurance could be purchased for a few cents or a nickel per week, and an insurance agent would actually come to your home to collect premiums? It's true. Some very large insurance companies built their businesses on these "nickel per week" policies with insurance men visiting homes just like mail or milk men.
The good news about this system was that these insurance representatives often became friends with the families they served. They were there when a child was born or when a customer got married. They were a familiar face when a policy loan was needed or a claim needed to be submitted. Sadly, it was not necessarily a cost-effective system and like at home doctor visits and service station attendants, this type of insurance representative went by the wayside.
Today, it is up to the consumer to let their insurance representative to know what is going on with their lives. If there are significant changes like a birth, marriage, divorce or death, the policy holder should contact the insurance company. It is then their responsibility to provide exceptional service and valuable loss prevention products.
If it has been a while since you've had a life insurance review, contact us. We will be glad to provide the attentive, personal service you deserve.