Making the Most Out of a Small Apartment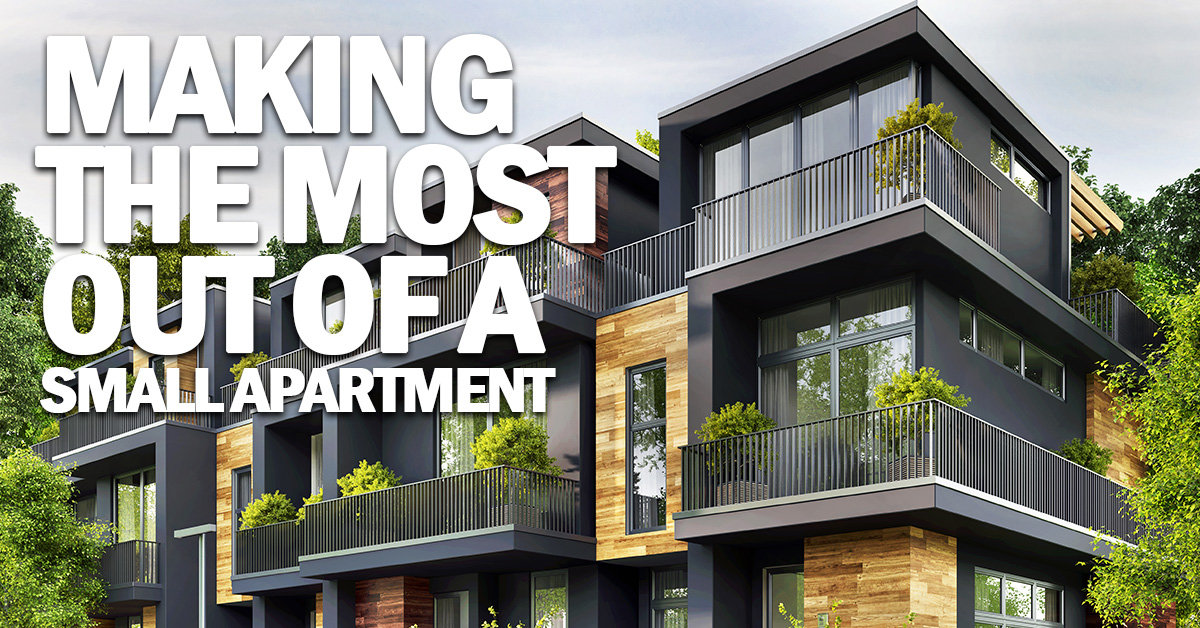 Making the Most Out of a Small Apartment
There are a lot of benefits to living in a smaller space. A cozy apartment, for example, can be easier to keep clean and maintain and less expensive to heat and cool. Small living spaces discourage visitors, and you are less likely to be asked to host a party. A small apartment, however, is not without its challenges. Here are some ways to make the most out of a small apartment.
Take a Look Closely at Common Areas and Community Amenities
The community features of an apartment community can make a small living space much more tolerable. A shared business center, fitness center, clubhouse, bike or walking trail, grilling area, or picnic area can make all the difference.
Location, Location, Location
Living in a small space can be a more pleasant experience if it is located near pubs, dining options, a library, a movie theater, and shopping. Local parks and museums can also help you get away from your small space.
Choose Versatile Furniture
A Murphy bed or sofa bed can be a bit of a hassle to use on a daily basis, but it sure can make better use of space. Coffee tables that have storage underneath can also prove valuable.
Make Use of Walls and Higher Space
Hanging plants, wall-mounting a TV, and putting shelves on wall space to display keepsakes and personal items can help clear floor space. Is there room to store things above kitchen cabinets or above a storage shelf in a closet? Be creative in using walls and higher space in your small apartment.
Use Light Colors
Overall, light colors make spaces look larger. Avoid dark colors to help give spaces a more open feel. Keep clutter to a minimum.
Make Your Space Comfortable
Think cozy as opposed to small. Soft pillows, mood lighting, and comfy socks can make living in a small space much nicer.
If you own a home, you should have homeowners' insurance. If you rent, you should explore renters' insurance. Renters insurance can help protect your possessions while also offering liability coverage. You may be surprised at just how affordable it can be. Connect with us for your no obligation price quote. Large or small, insure your space with renters insurance from your independent insurance agent.