Why Credit Scores Impact Auto Insurance Rates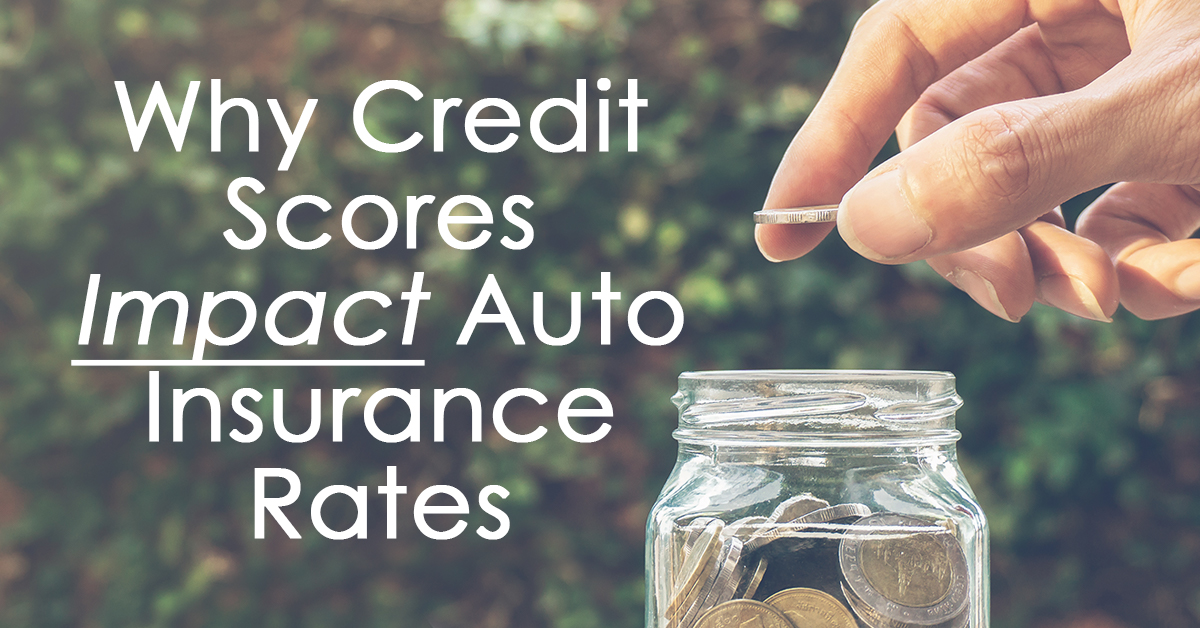 Why Credit Scores Impact Auto Insurance Rates
Determining individual auto insurance rates are more complex than some people believe. It is why rates can vary so dramatically between age groups, companies and make and models. Factors that affect rates include your driving record, where you live, annual amount of miles driven and, of course, your age and sex. The make, model and year of the car will greatly impact rates as will the coverage amounts, provisions, and deductibles. There is another factor that impacts the auto insurance rates you pay that may seem a bit puzzling. Your credit history and rating may affect the price you pay for auto insurance.
Why would your credit rating make a difference in what a car insurance company will charge you for coverage? The main reason is pretty straight-forward. Through years of insuring consumers, insurance companies have found that drivers with good credit ratings tend to file less claims and are therefore better customers.
There are other likely reasons as well. Client turnover can be costly for automobile insurance companies. It takes time to prepare a quote, collect the initial binder or premium, and issue a policy. When consumers routinely allow these policies to lapse due to non-payment, it can be more costly for a car insurance company. Clients with good credit scores are more likely to maintain their coverage for an extended period, thus becoming more profitable. This is also the reason many companies provide an additional discount for customers who make premium payments through an auto-pay option.
Improving your credit score can help you get a better car loan rate, better mortgage rate and even better car insurance premiums. That being said, there are also other ways to save. Insurance companies may also offer discounts for bundling, safe driving, good grades, raising deductibles and making annual payments. You can also save by dealing with an independent insurance agent who works to find you the best protection at a competitive price.
Since automobile rates vary so widely from company to company, it is a good idea to compare. Our independent insurance agents make the process easy by doing the work for you. You simply make the final decision.
If you've been subject to higher auto insurance rates because of some credit mistakes, contact us. Let our agents go to work for you in securing the better rates. We look forward to helping you get the rates you deserve.