Why It May Be Time for a Home Insurance Review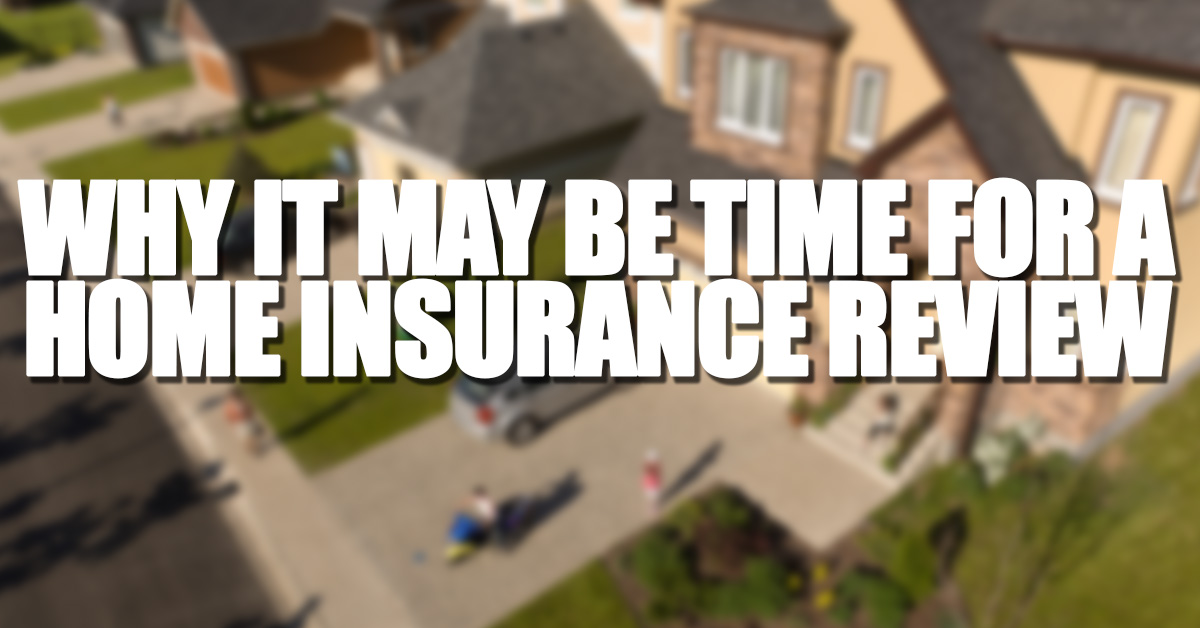 Why It May Be Time for a Home Insurance Review
How often should you get a home insurance review? Many experts suggest a homeowners' insurance policy be reviewed annually. While that may seem a bit frequent, things can change year to year and that could impact your home insurance. Here are some examples.
You Make Major Improvements to Your Home
Perhaps you've upgraded a kitchen or bath, added a room, built a fence, or added a deck. These can all impact the value of your home and affect your home insurance.
Added or Eliminated an Attractive Nuisance 
Did you add or eliminate a pool from your yard? What about a trampoline or hot tub? Adding or eliminating these attractive nuisances can impact your policy and what you pay.
Made an Upgrade to Electric or Plumbing
If you have upgraded your electrical system, plumbing, or put on a new roof, it could lower your home insurance premiums. Contact your independent insurance agent to discuss the details of any improvements.
Added Safety or Security Systems
Have you recently added a video camera system, smoke alarms, or secured a monitored security service? This could make you eligible for a discount.
Flooding Zones Can Change
Areas at risk of flooding change due to climate, construction, and urban development. Your property may be at risk, and you may not know it. While flood insurance is not typically included in a base homeowners insurance policy, our independent insurance agents can help you secure it.
It Has Been More Than Two Years Since Your Previous Review
If it has been more than two years since you've had a home insurance review, it's time to call one of our independent agents. They can make sure your policy is keeping up with inflation. They can even provide a price quote that may be able to save you money!
Reach out to us today for your no-obligation review. Maybe your home insurance is adequate as it is. But wouldn't it still be nice to know? Contact us today.