The ABC's of Product Liability Insurance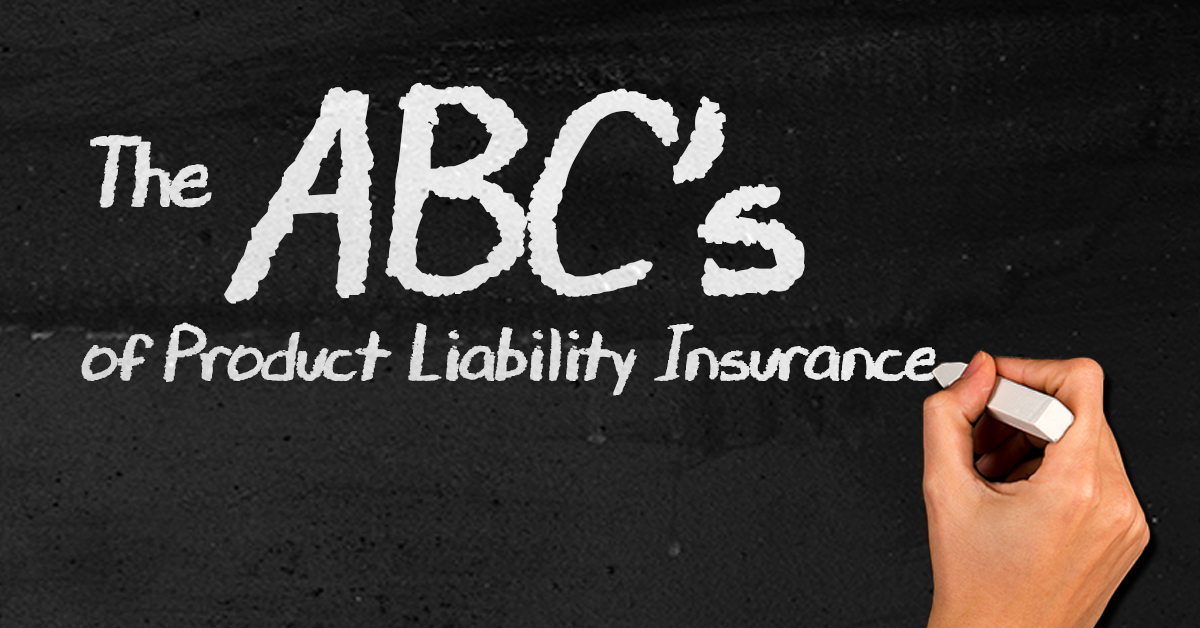 The ABC's of Product Liability Insurance
One of the most misunderstood loss prevention products for businesses is what is known as product liability insurance. For example, many believe product liability insurance is only for manufacturers of consumer products. That is just not the case.
Liability insurance can be defined as a form of business coverage that protects companies against the cost of a lawsuit brought against them should a product the company manufactured or sold causes harm in the form of an injury or property damage.
There are a multitude of examples of this ranging from food products to toys and electronics. We've all read stories of product liability claims including exploding batteries in cellphones and potentially cancer causing chemicals. Some claims have resulted in multi-million dollar settlements.
When someone files a lawsuit resulting from harm caused by a product, they often include other parties they see as culpable, beyond just the manufacturer. This, as mentioned in the definition above, could include those who sold the item. This means that businesses much smaller than the manufacturer can potentially be caught up in a product liability lawsuit. Even companies that install defective products can get caught up in legal claims and proceedings when those products cause injury or property damage to a consumer.
The good news is that most general liability policies for businesses include some provisions including a product liability endorsement to help provide coverage against these claims. It is companies that directly manufacture riskier products like chemical, drug or other medical-related products should consider a stand-alone policy.
If you have questions about your business insurance and whether you are adequately covered in the case of a product liability claim, contact one of our independent insurance agents. As independent agents, we are experienced and qualified to review the policies issued by any company. In addition, we have access to a variety of insurance companies who may be able to provide more extensive and potentially, more cost-effective plans. Connect with us to discuss your present coverage and your business. We look forward to assisting you.