Your Unique Selling Proposition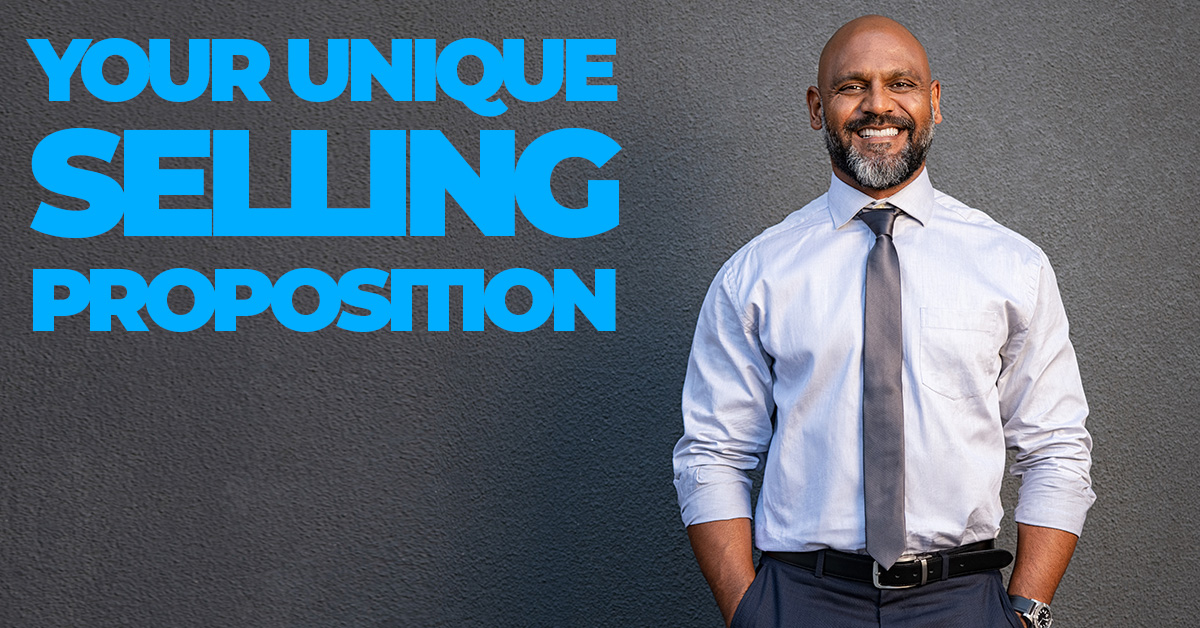 Your Unique Selling Proposition
As a business owner, how much thought have you given to why customers should do business with you as opposed to your competitors? It is probably like, nearly all the time. But when we know our own businesses so well, we may take for granted that our prospects know us as well. The reality is that you still have to "sell" your products and services, or at least explain why customers should choose you. This is frequently referred to as your unique selling proposition, and it is the thing, or few things, that sets you apart. Here are some examples of what could be a unique selling proposition:
Services
Perhaps you provide more or better services than your competitors. This could set you apart from others who stay in their lane. On the other hand, those who limit their services could say they "specialize" in a certain product or service, making them the experts.
Warranty
A warranty or guarantee of products and services is always a powerful selling proposition. People appreciate companies that stand behind their work. They are also fearful of making the wrong choice. A guarantee can help ease those fears.
Accessibility
Accessibility is significant when choosing a vendor today. Offering service 24/7 or statements like "There when you need us" can carry weight. Just make sure you can, and will, deliver.
Price
Many companies make pricing their unique selling proposition, stating: "we can't be beat" or "compare our prices" or even "lowest prices guaranteed." This can be difficult for a small business that may not have the resources. Some, on the other hand, are willing to break even or even lose on a deal to build their customer base.
Experience/Reputation
This is a common distinction companies will try to make with their competition. But don't assume "in business for 50 years" will impress everyone. Provide evidence like testimonials and reviews that will help demonstrate why your products are best.
For many companies, the products and brand names they carry can set them apart. On the other hand, if a company is limited in what they can sell, that can be a disadvantage.
This is why, when choosing an insurance agent to help provide coverage for your company, you should choose an independent agent. An independent business insurance agent has the ability to choose from a network of companies to provide exceptional coverage, not just one. A captive insurance agent can only offer products from the company they represent.
If you would like a no-obligation business insurance review and/or a price quote, we invite you to contact us. Options are good, and we will provide those for our business insurance clients.