The Power of Positive Thinking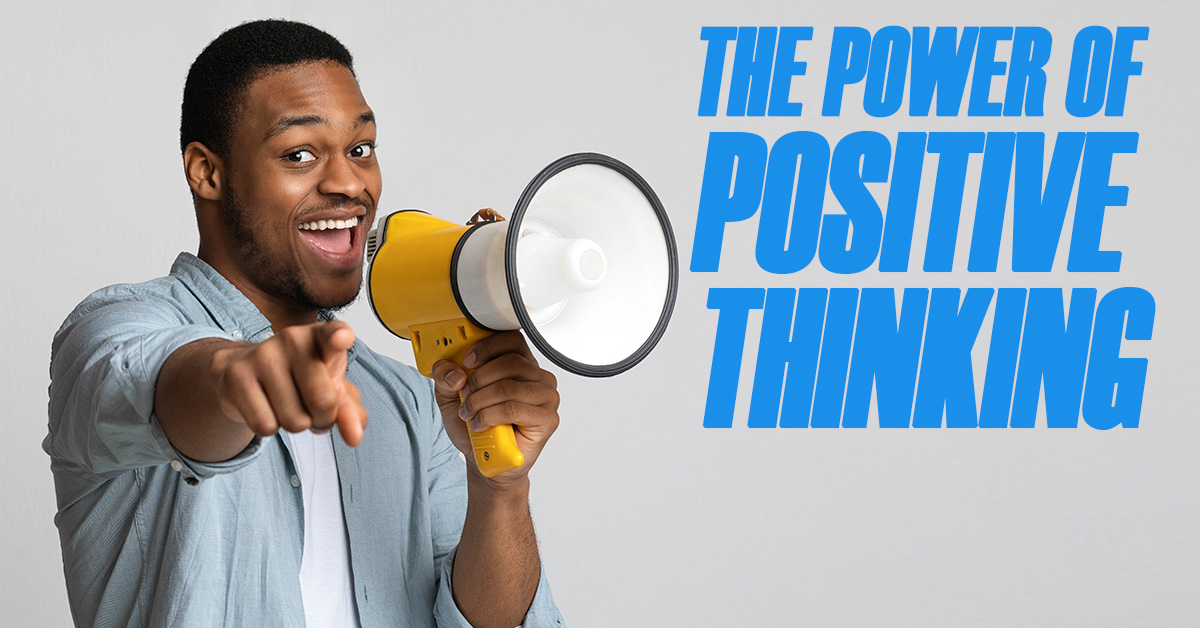 The Power of Positive Thinking
When Dr. Norman Vincent Peale set out to write the book "The Power of Positive Thinking"; he did so in a quest to find out what some of the most successful people in America had, and did, in common. As a testament to the subject of the book, after being published in 1952, it spent over three years on the NY Times best sellers list, about a year of which it was positioned at number 1. His work would go on to influence millions of people.
In short, Dr. Peale found that successful people believed that almost anything was possible, and that your mental and even physical well-being could be improved by positive self-talk and positive thinking. The subject has been dissected and researched ever since. The consensus is that a positive self-vision, "can do" attitude and unstoppable approach can impact us in everything from our studies to business to athletics and recovery from illness.
While some will dismiss positive thinking as a form of self-delusion, psychobabble or Pollyanna wishful thinking, the theory has been proven time and time again. The poor, uneducated entrepreneur with an unstoppable spirit. The handicapped athlete who excels beyond reasonable expectations. The patient who recovers from what was thought to be a critical or even fatal illness.
While many of us have witnessed the power of positive thinking, there is still a reluctance to embrace the philosophy. Yet Peale discusses in his classic how "Believing is seeing" and not the other way around.
If you are in business, here is a challenge. If you haven't read Peale's book, give it some time. It is an easy read. If you have already read it, give it another go. Then give positive thinking another chance. Renew your belief that anything is possible and you can achieve what you believe. Try it for 30 or 60 days. Motivate yourself with positive self-talk every morning and evening, reviewing your daily successes, big and small. Buy the book for a friend, business associate or some key employees.
You may just discover a new pep in your step and start realizing goals again.
The fact is, positive thinking is so much more valuable to us than negative thinking. It deserves a renewed effort.
Positive thinking doesn't mean you are impervious to bad events surrounding your business. You still must take reasonable and practical steps to protect your company. Business insurance can help you do just that. You may be pleased to find out how affordable business insurance can be. Reach out to one of our independent business insurance specialists. Let us help you achieve and protect your goals, while you enjoy peace of mind. We look forward to assisting you.