The Rising Costs of Building Materials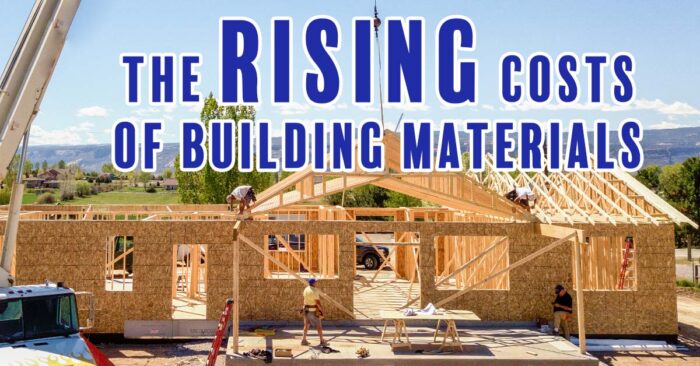 The Rising Costs of Building Materials
Most areas of the country are not just experiencing rising costs in building materials, but prices that are skyrocketing. Everything from plywood to windows to roofing are rapidly increasing in price, and it may impact your ability to get your home restored in case of a storm or other damage. Here are some of the reasons for the rising prices.
Supply Chain Issues
The world is experiencing supply chain issues ranging from a stuck cargo ship in the Suez Canal, factory closings due to the pandemic to a shortage of truck drivers. This is making it challenging to get materials from one place to another. Truck drivers are apparently retiring faster than new ones are entering the field to replace them.
Western Fires
Recent fires in the Western United States have destroyed millions of trees and impacted the lumber industry. This is causing a dramatic rise in the prices of everything from 2×4's to plywood.
Oil Prices
The petroleum supply and prices impacts us all in almost uncountable ways. Petroleum and petrochemicals are not just used to power the trucks that ship materials, they are used in plastics, fabrics and roofing materials for construction projects. Weather problems, pipeline issues and political issues have all contributed to an uncertainty in the oil industry.
Inflation
Inflation seems to be rearing its head after decades of relative stability. A strong economy, rising employee pay, money injected into the economy and a strong demand for products all contributing to rising prices.
Strong Housing Market
In some areas of the country, homes, condos and apartments buildings can't seem to be built quickly enough. This demand is creating rising prices in the overall construction industry. The strong housing market is good for employment and growing communities, but it is creating a squeeze on building materials which is contributing to increasing prices.
Make sure your homeowners' insurance is keeping up with all of these moving pieces. Contact one of our independent homeowners' insurance agents to review your policy and ensure your home is properly protected. A quick review now could prevent some painful discoveries later. Contact us today!