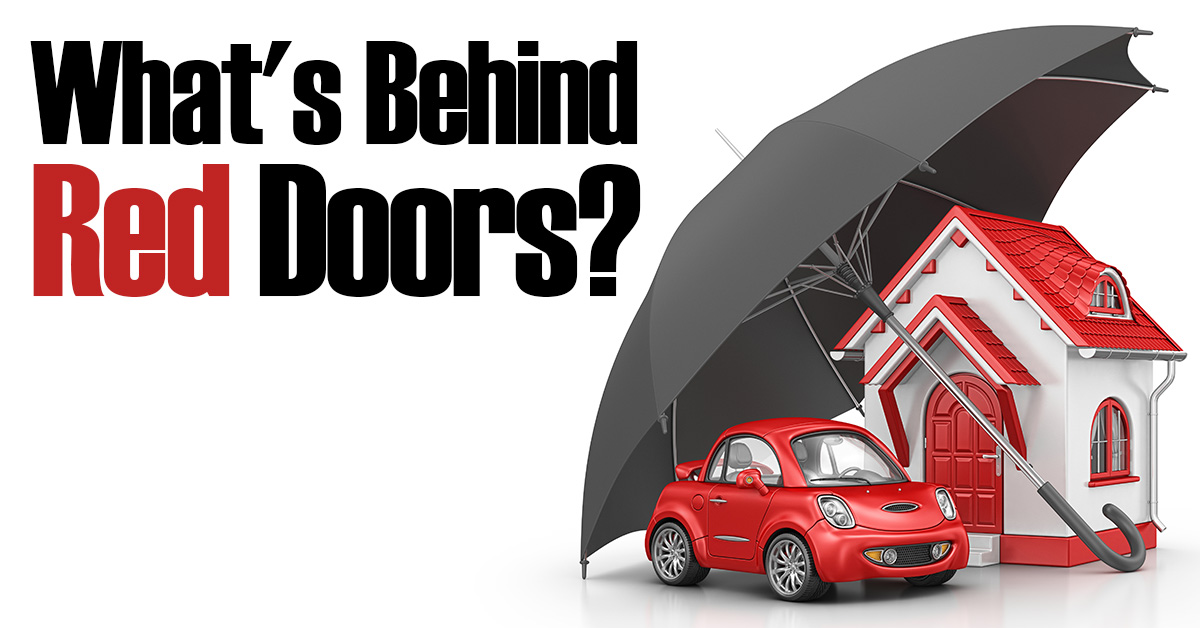 What's Behind Red Doors?
Have you ever noticed a red door on a home that just seemed a bit out of place? The home may otherwise be beautifully color coordinated and designed, but there it is…that bright red door. Is there some significance to it? What, if any, is the meaning behind having a red door on a home? Turns out, red doors have multiple meanings depending on history and culture, all intended to bring some form of good karma into a home. Here are a few stories behind the meaning behind having a red door.
It Is Meant as a "Welcome" Sign
Many roots behind having a red door are traced to the word "welcome". Early American travelers on horses would often look for homes with a red door, meaning they would find a welcoming, safe place to spend the night. For many homeowners today, a red door simply signifies "welcome."
It Symbolizes "Harmony"
For some, a red door is a symbol of harmony for those that live there, and they hope that those who enter will share in that harmony.
Love and Warmth
For some, adding a red front door signifies an atmosphere of love and comfort.
A Safe Place for Escaped Slaves
Red roofs were said to be a part of the underground railroad and indicated a safe place where escaped slaves could find protection and refuge.
Luck and Prosperity
Like other symbols like a horseshoe hung above the door, a red door served to attract luck and prosperity.
An Indication of a Mortgage Free Home
Some families use a red door to indicate that their home is mortgage free. Along with a mortgage burning party, some would paint their front doors red in celebration of the financial achievement. In this situation, a red door is a sign of pride.
In reality, there are so many stories rooted in history, ethnicity and legend, finding one true source for the meaning behind the red door is nearly impossible. Virtually all, however, are based on good feelings and a welcoming attitude.
While a red door can serve as a symbol of safety, warmth and protection, nothing can protect your home like homeowners insurance. A well-crafted homeowners' insurance policy protects your structure, outbuildings, contents and even against liability claims. We invite you to contact one of our independent home insurance agents today for your no-obligation price quote.