Four Ways to Save Money Starting TODAY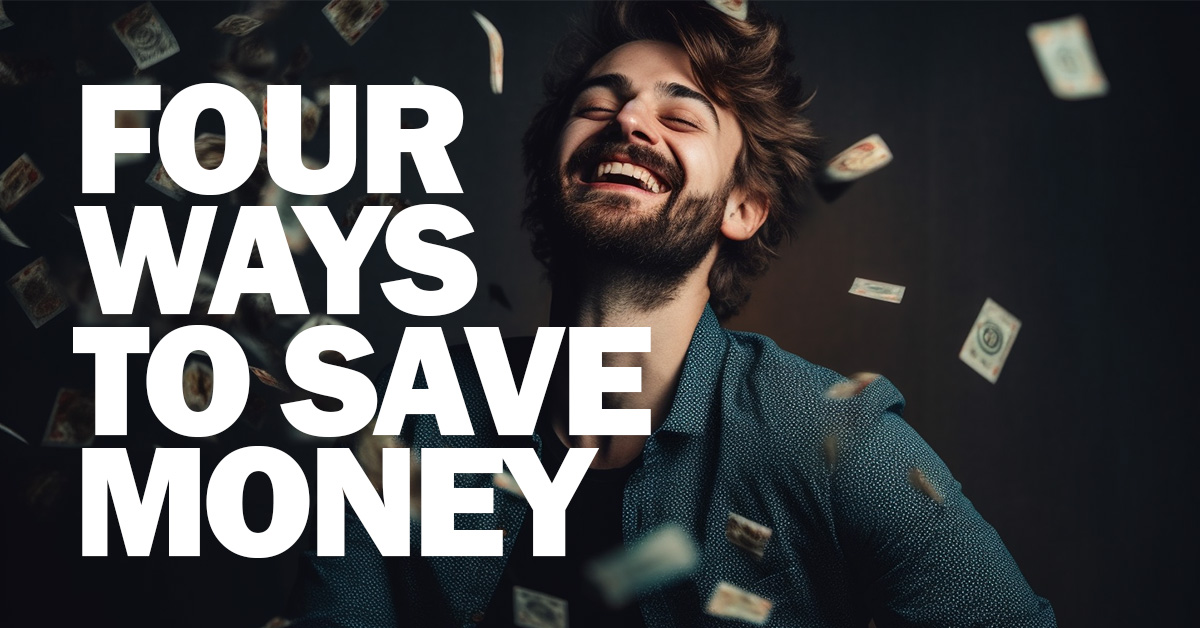 Four Ways to Save Money Starting TODAY
As prices rise, many of us are feeling the squeeze. It may be time for you to squeeze back. Saving money on your monthly budget may be easier than you think. It may take a little time and effort, but the results can be rewarding. Here are five things you can do today to start saving money.
Address Credit Card Debt
Not knowing how much you owe in credit card debt and the interest rate on each card is a big part of the problem. You can start by contacting each credit card company and asking for a reduction in your interest rate. If that doesn't work, you can try to consolidate your credit card debt into a loan with a lower interest rate overall. If that isn't an option, at the very least, target paying off the credit cards with the highest interest first.
Explore Infotainment Options
If you are like most Americans, what you are paying for cable, internet, streaming, and smartphone services is probably out of control. Consider an over-the-air antenna that will pick up local TV channels and a number of other channels you can get for free. Simple to hook up, in-home antennas can be less than $50 and can provide the basics. From there, choose one or two streaming services. You can also ask your cellphone provider about less expensive plans and if they offer internet hotspot service. You may have to make some sacrifices, but you can literally save hundreds of dollars per month.
Question Your Daily Choices
To be frank, this can be tough. If you smoke, how much do you spend on tobacco products each month? If you drink alcohol, how much are you spending on beer and wine? Are you dining out too often? How much are you spending on delivery services and tips? Sure, you need to schedule fun, but it may be worth taking an honest look at what you are spending money on and if it would be better if you spent that money elsewhere.
Review and Compare Insurance Rates
This is so ridiculously easy, and you will regret not doing it sooner. Contact one of our independent insurance agents and have them review your current auto, home, life, and business insurance policies. Have them compare rates from their network of insurance companies. You could literally save hundreds of dollars per year with just one call. We see it all the time.
Reach out to us today. You could be overpaying by a ridiculous amount of money if you are not comparing. We can help quickly and easily. Connect with us today.