4 of the Cheapest Ways to Improve Your Home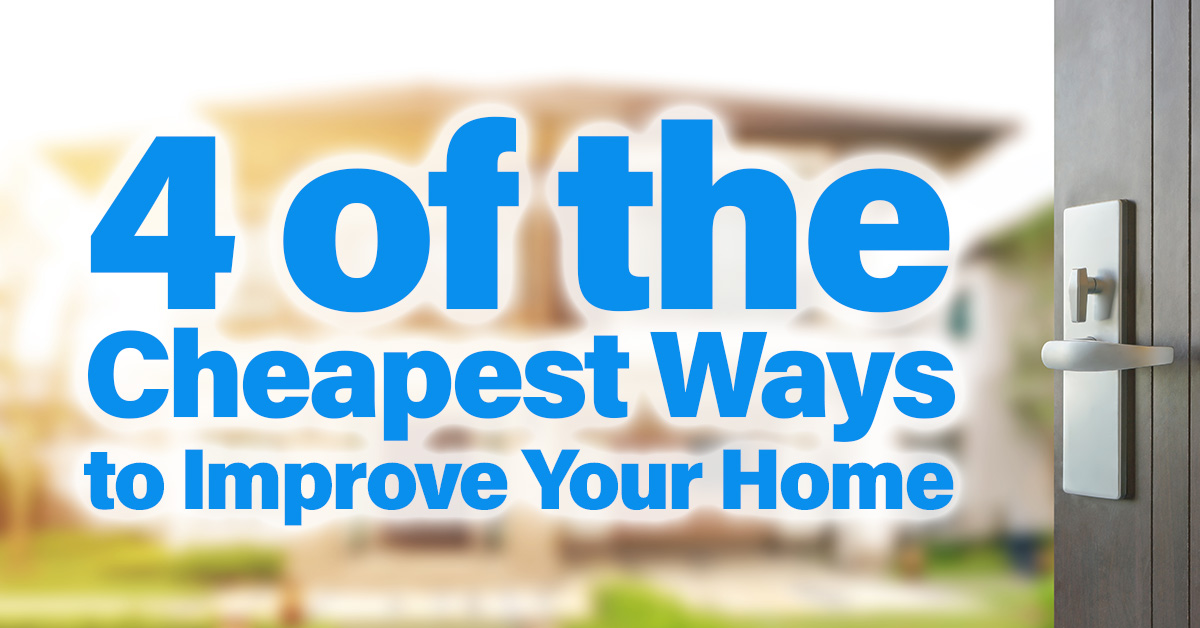 4 of the Cheapest Ways to Improve Your Home
Willing to put a little sweat equity into improving your home while staying on a budget? Want to make a big impact without spending big bucks? Here are four ways to make significant improvements to your home without having to take a second mortgage.
Paint
Dollar for dollar, there may be no better way to make a difference in a room than through adding a fresh coat of paint. Whether you play it conservatively with browns and beiges or add a dramatic accent wall, paint may be the most cost-effective way to upgrade a room.
Landscape
If you don't mind putting in a little elbow grease, take a fresh look at the exterior of your home. Expand a flower bed, add some colored mulch, or replace aged bushes with fresh editions. Perhaps add a small brick patio or walkway. Even some landscape lighting can add significantly to the appearance of your home for a small investment.
Upgrade Switches, Sockets and Lighting
Replacing electrical switches, sockets, and even lighting may be more do-able than you realize. Just pay attention to how the original devices were installed and replace them with the new items. Light dimmers, sockets with USB ports, and new LED and neon-style lighting can make life just a bit easier and more beautiful. Make sure all breakers are off when replacing these items and if you have any doubts, seek help.
A New Front Door
Your front door is the smile of your home and helps create its first impression. Studies have shown that a new steel or fiberglass front door can return close to 100% of its cost in additional value. It can also add to the security of your home. Consider going bold with a red door, signaling a welcoming attitude.
Imagine your home with a few rooms with a fresh coat of paint, some creative landscaping, a few new electronics and lighting, and a new secure front door. With a little work and a small investment, you can get it all in a very short time span.
Are you getting the most from your home insurance premium? How would you know if you didn't compare? Connect with us for a no-obligation home insurance review and price quote. We look forward to assisting you.