Know What You Are Saying No To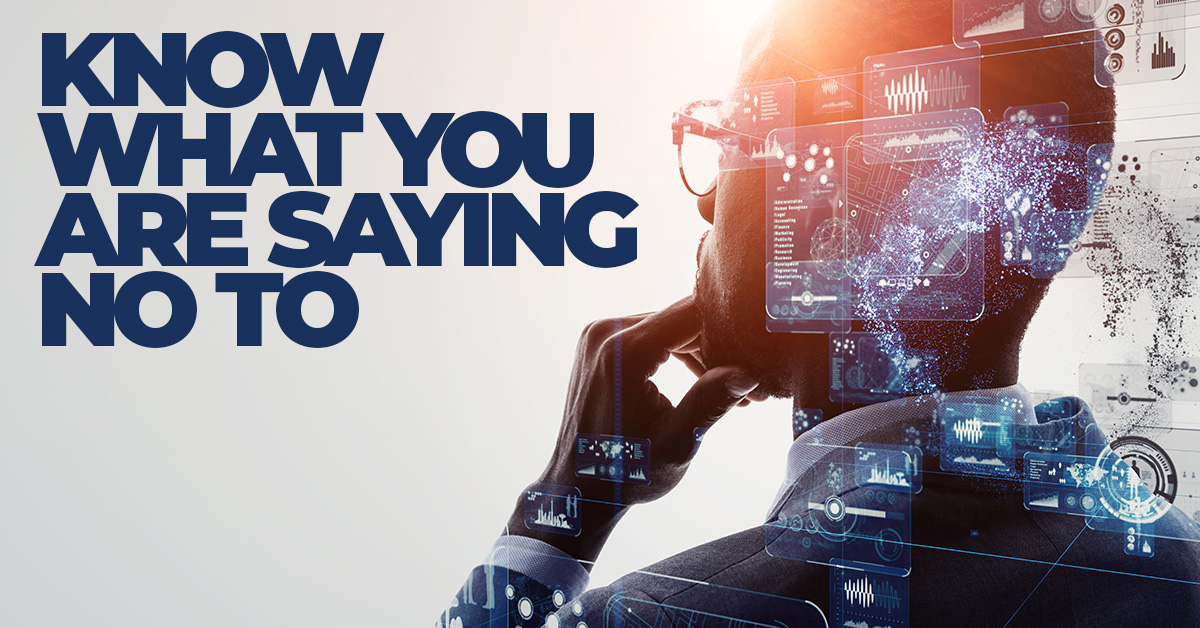 Know What You Are Saying No To
Operating your own successful business takes a variety of skills, talents, knowledge and abilities. It can take a certain amount of vision, bundles of commitment and a willingness to be open-minded. Going into business for yourself also has its contrary aspects. Business owners have been known to take risks while not gambling unnecessarily. Unfortunately, far too many of America's businesses are taking risks that may be putting their very businesses at risk.
They are operating without business insurance.
This is not an insignificant issue. There are almost 35 million business in the country, about 98% of which could be considered small business. Of those small businesses, it is estimated 44% are operating without business insurance. That's about 15 small businesses operating without the protection of business insurance. This may not just be a problem for the business itself, but could negatively impact customers and clients.
What isn't known is how many businesses consciously decide not to secure business insurance and how many never take the time to consider it.
If you have been proactive at pursuing business insurance, and for one reason or another, decided not to move forward, that's one thing. It is quite another to never look at business insurance at all. After all, shouldn't you know what you are saying no to?
Business insurance can help protect even small businesses from fires, weather-related disasters, employee theft, vandalism, computer crimes, loss of income, slip and fall and other liability lawsuits, inventory and equipment theft, liability claims against your employees and so much more.
Yet, many small businesses don't pursue it for some reason or another, sometimes without even learning about their options.
If you own a small business, we invite you to contact us. Go ahead and call even if you've never looked at business insurance coverage before. We'll take a few minutes to learn about your business, your risks and where coverage may be the most critical. Our professional business insurance agents will go to work shopping for plans to fit your needs.