7 Desserts Usually Reserved for Special Occasions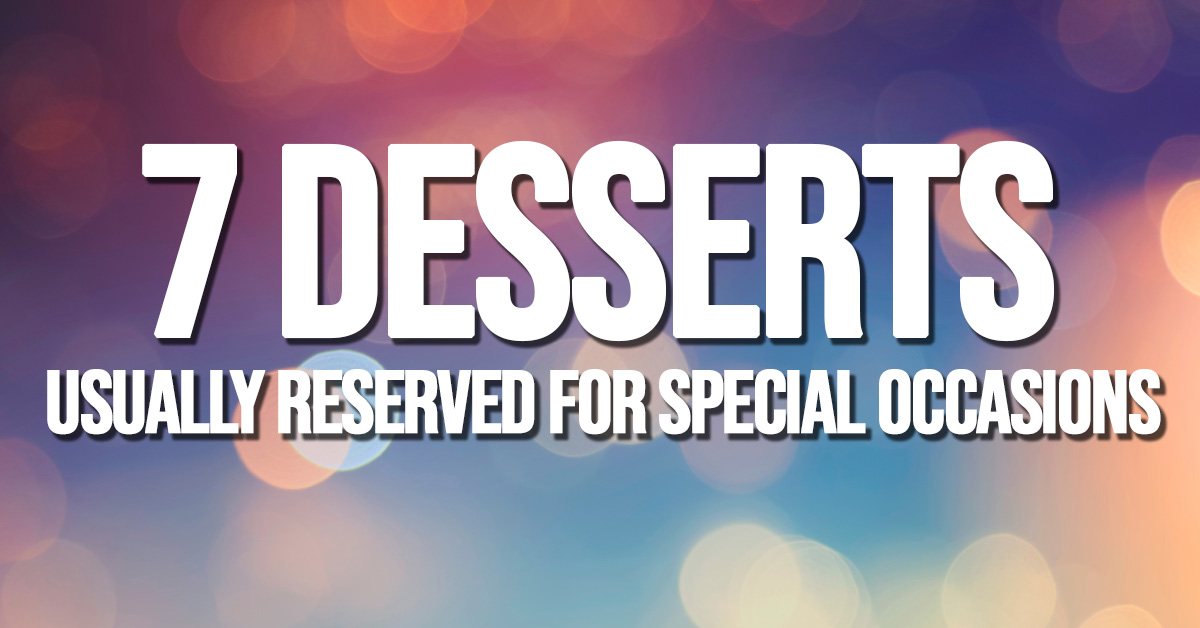 7 Desserts Usually Reserved for Special Occasions
There are hot dogs and hamburgers, and then there are baby back ribs and rib-eye steaks. There is ice cream and cake, but there's the next level of dessert. Here are seven next-level desserts we usually reserve for special occasions.
Tiramisu
This Italian coffee and cocoa-flavored dessert is made with ladyfingers and includes a whipped mixture of eggs, sugar, and mascarpone cheese. Traditional tiramisu also includes Marsala wine, and chefs have been known to include other alcoholic enhancers.
Cheesecake
Some like it heavy and creamy, others prefer it fluffy and light. It is hard to beat a well-made cheesecake for dessert, even if it doesn't include a cherry, strawberry, or blueberry topping.
Strawberry Shortcake
Even though it is simple to make, we just don't enjoy it enough. Fresh strawberries, shortcakes, sugar, and a generous topping of whipped cream are all it takes.
Cream Puffs
Fluffy pastries are filled with fluffy white whipped cream and dusted with powdered sugar. The right whipped cream recipe can be a game changer. Add a drizzle of chocolate if you are really feeling rowdy.
German Chocolate Cake
Coconut, pecans, and sweet chocolate cake are the stars of this traditional dessert that has been a part of many family holidays for generations. This is chocolate cake on steroids.
Parfait
In France, the original parfait is more of a custard-like dessert, while the American version is more custom-made and diverse. American parfaits can be made with layers of custard, fruit, ice cream, nuts, and just about any sweet treat you want to layer in a tall container. When was the last time you made a good parfait? Point made.
Pecan Pie
There are some terrific pies you can have for dessert, including blueberry, blackberry, banana cream, and others. But the best just may be Pecan Pie. It is a sweet, buttery, nutty slice of goodness. A dab of whipped cream on top and it is close to perfection.
Life may not always be perfect. Bad things can happen. Life, auto, business, and home insurance can help make life just a bit more stress-free. Contact one of our independent agents for a free quote on your insurance today.