What Every Owner Should Know About Condo Insurance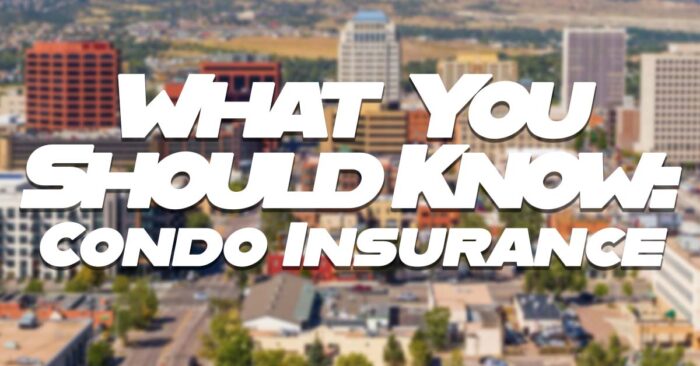 What Every Owner Should Know About Condo Insurance
If you own or are considering the purchase of a condominium, you should understand that protecting your investment is not quite the same as that of a single family homeowner or a renter. Condominium insurance coverage is just a bit more involved. While a bit more complex in its coverage and limitations, condo insurance provides important protection.
In the broadest of terms, there are two basic forms of condo insurance.
Condo Insurance (HO-6)
This type of policy is generally what individual condo owners purchase. It covers everything from the walls-in of a condo, including personal possessions. It also includes liability insurance should someone become injured while on your property.
Condo Association Insurance
This is the insurance your homeowners or condo association would carry to protect outside and common areas of the condo. If a storm were to damage the roof of a condo, for example, the association's insurance should cover the damage. It will also usually contain liability insurance should someone get injured in a common area of the community and file a lawsuit against the association.
Condo Associations frequently have the authority to levy assessments on the individual homeowners for a variety of reasons. These could include major improvements not covered by monthly fees, storm or other damage to the community that exceeds the condo associations insurance limits and other situation.These assessments can run into the tens of thousands, and even hundreds of thousands of dollars. Condo owners may be able to protect themselves from these large and sometimes largely unexpected expenses through Loss Assessment coverage on your HO 6 policy. This is valuable coverage to consider, especially if a condo is older or located in an area prone to strong storms like hurricanes.
Our independent insurance agents can help make condo insurance easy. Contact us for a review of your present coverage or for a no obligation price quote. Make sure there are no gaps in your coverage. Contact us today for condo insurance you can feel comfortable with.