Standard Auto Policy Vs. Classic Car Policy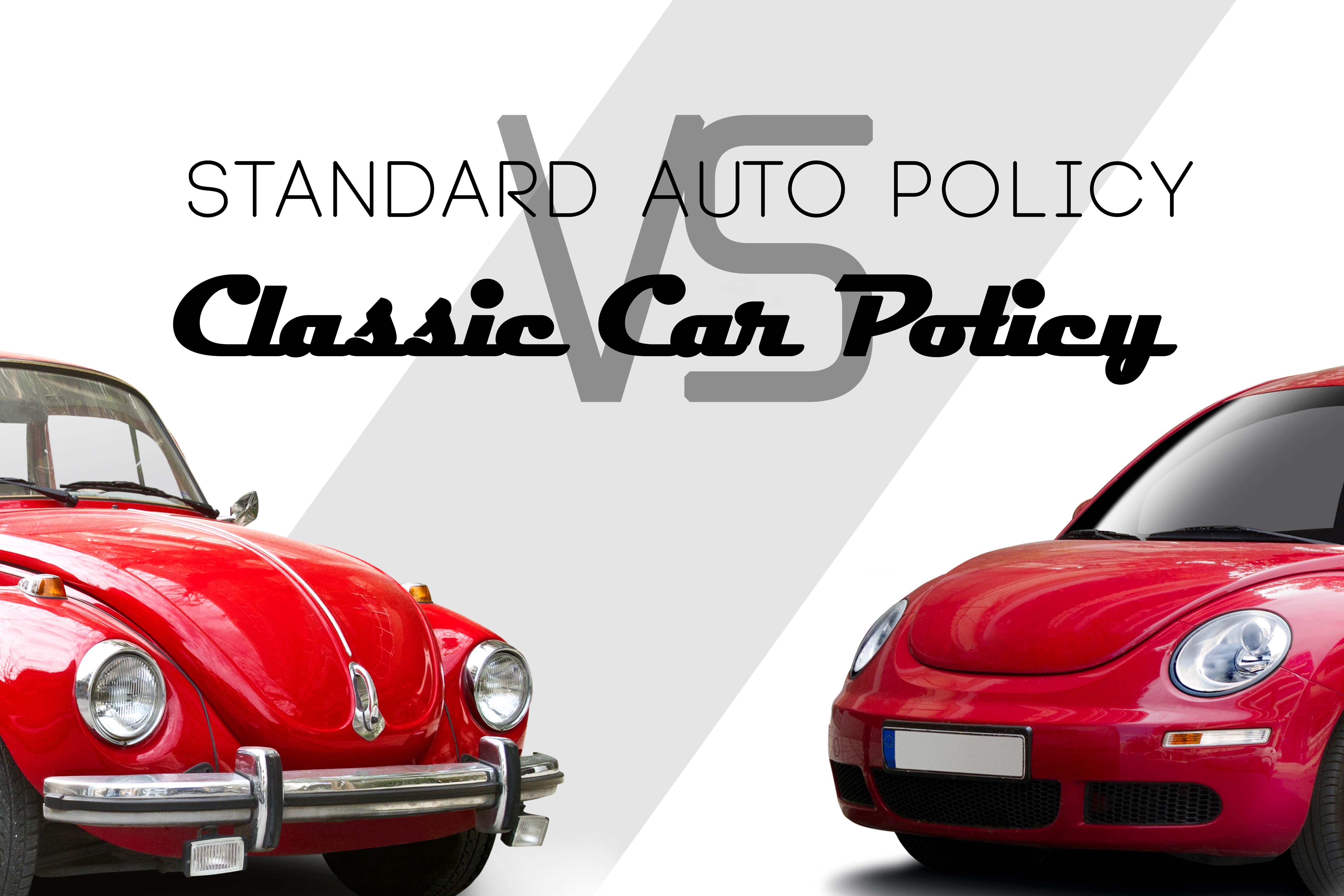 Standard Auto Policy Vs. Classic Car Policy
Have you ever been to a car show? It's almost like you've just time-travelled 100 years back and you're walking through the past. Vintage cars are soulful and beautiful. Also, you don't have to worry about your car depreciating in value after purchase! Why wouldn't you want to invest in one? I've always wanted an antique Volkswagen Beetle. I've wondered, though, how would I possibly insure a classic car?
Is there a difference between classic car insurance and your standard auto policy? Yes, there is!
An ancient relic like an antique car is not likely to be driven everyday. Because your insurance company places limits on how much you can drive the vehicle, prices for classic car insurance are much lower than your standard auto policy. Classic cars are often used to display in parades and for classic car shows.
Another factor that goes into the price of classic car insurance is the value of the vehicle. A standard auto policy will typically cover the depreciated value of the car. The depreciated cost is estimated by taking into consideration the miles, prior accidents, age of the vehicle, etc. Antique cars only increase in value from the restorations and age. So while a standard vehicle decreases in value over time, classic cars can continue to increase in value. For this reason, it may be necessary to adjust and change your policy limits on your classic car policy over time.
Depending on the insurance company, there may be specific qualifications in order to declare your vehicle as a classic car.
Antique cars are typically about 25 years or older.
There may be a specialized policy for custom, exotic, and collectible classic cars.
A secured, safe place to store the car where it will be free from the risk of getting damaged may be necessary.
A clean driving record is absolutely helpful, as well as not having inexperienced drivers such as teenagers on the policy.
10 years of driving experience can be required by some insurance companies.
There are mileage restrictions on your vehicle. Also, you may not use it for daily driving–only special circumstances, like a car show.
As long as you take the eligibility requirements seriously, you have the option to insure your classic car at a low price, making owning a classic car an easier process.
An insurance company that specializes in classic car insurance, such as Hagerty, may be a great option for you.