Doing Business In The Future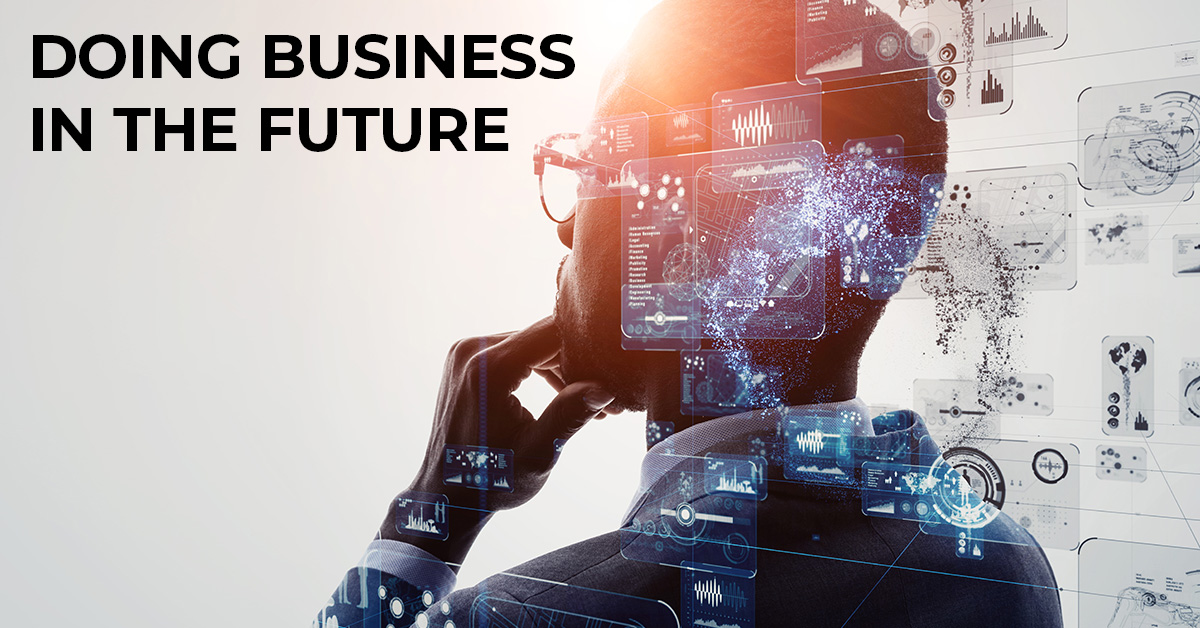 Doing Business In The Future
If you've been in business for any length of time, you have learned the value of experience. History teaches us great lessons about what to expect in the future, and there is no question we can learn from the past. We can't, however, just live in the past and expect to create an exciting future. We need to spend more time envisioning the future to make the most of what lies ahead.
Dealing with change and technology is a necessity for any business. Here are some ways to cope.
Remember How Quickly Things Have Changed
It doesn't take long to realize how quickly things changed in the past. It wasn't that long ago that we bought groceries with hand-written checks. It wasn't that long ago that we bought everything at a brick and mortar store.
Now, we buy online, pay online, and bank online.
How will all of this occur in the future? Thinking about it can help you position your business better for the future.
The Number of Payment Options
To do business in the future, you will need to accept as many payment options as possible. We want to make it as simple as possible to do business. Credit cards and PayPal are not enough. Make it easy for your customers.
Easy Delivery
Whether you are selling products or services, make it easy for your customers to buy from you. Don't create roadblocks or restrictions. How fast and how easy can it be to get products and services to your customers?
Think Mobile
More and more consumers are making decisions via their smartphones. Make sure your website looks good and it is easy to make a transaction through a mobile device.
What Are Competitors Doing?
Are your competitors more technically advanced than you? How can you match and exceed those advancements? Keep up with what your competitors are doing online and take steps to move ahead.
Stay Connected with Your Industry
Sure, it can be exhausting to keep up with technology in your industry. But staying competitive is worth the effort it takes. Read trade magazines, attend conferences and conventions, and stay connected. Don't fall behind.
Keeping up with technology is challenging. You don't want to fall behind. A solid business insurance plan can help protect you from the setbacks that can occur in business. For a business insurance review and price quote, contact us. We can keep you connected with your business insurance.