The Fastest Car You May Never Have Heard Of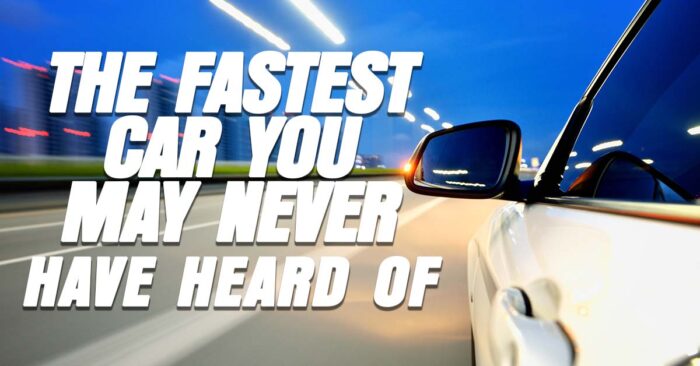 The Fastest Car You May Never Have Heard Of
If you haven't been paying much attention to the automobile industry over the past five years or so, the accumulative changes have been astounding. Advances in technology like autonomous driving and alternative fuels have been more than remarkable. What is being somewhat overlooked, however, is the almost unbelievable advances in horsepower being made through these modern power plants.
One car from Sweden, for example, has caught the attention of the world. It just may be the fastest car you never have heard of. It is the Koenigsegg Gemera.
The Gemera is stunning on so many levels.
It is environmentally focused but delivers mind-boggling power. Rather than having just two seats like other hyper cars, the Gemera has room for four, made possible by a combination of vertical pivoting doors and thin carbon fiber seats.
The real story is how powerful and lightning fast the Koenigsegg Gemera is. Propelled by three engines (two electric and one gasoline) the Gemera has 1,700 horsepower that generates 2,600 lb.ft. of torque. If those numbers mean little to you, consider that the Koenigsegg Gemera can go from a standstill to 60 mph in 1.9 seconds. The Gemera is not only all-wheel drive but has all-wheel steering.
The Gemera has a whole host of interesting toys and features that make it so fascinating. The Gemera includes a steering wheel-mounted gauge cluster that remains upright even as the car turns. Side mounted mirrors have been replaced with a camera and a "floating" ball like camera on the dash takes continual 360 degree images around the vehicle whether it is standing or parked.
Interested? The MSRP of the Koenigsegg Gemera is a mere $1.7 million.
Odds are you don't have a million-dollar daily driver, but that doesn't mean you shouldn't have quality auto insurance that fits your needs and budget. Our independent insurance agents can help. Contact us for a no obligation price quote.